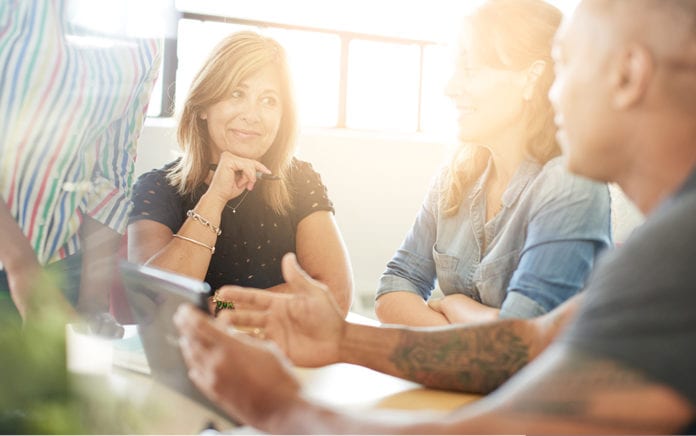 Your church will grow warmer as you prioritize relationships in small groups.
I believe that every church should continue to grow warmer through fellowship.
We live in an extremely isolated world today. Our culture feeds individualism and lifts it up as a value. But the fruit of rampant individualism is massive loneliness.
Unfortunately, we have lonely people in our churches.
One of God's purposes for our lives is to learn to love people in our spiritual family—the church. As a leader in your church, one of your responsibilities is to help people grow in their relationship with other believers. As you do, your church will continue to grow warmer.
Relationships are the glue of your church. Sure, some people will spontaneously develop those connections, but you can't leave relationships to chance. They're too important.
That's why you need small groups. People can develop meaningful relationships in small groups, but it's not an automatic fix. Some people can be in a small group for years and never develop meaningful relationships—and your church never grows warmer in the process.
The truth is, many people have never really learned to love anyone. Small groups are the laboratory where they can learn all the relational skills they haven't learned yet.
Your small groups won't teach these principles on autopilot. You and your team must set the expectation of the relationship principles that your small groups are built around. Here are five of the relationship principles I've taught to the small groups at Saddleback:
1. Make small group a priority. If people only attend small groups when they feel like it, they won't develop meaningful relationships. A habit means you do it consistently. That's what's so great about spiritual-growth campaigns. Anyone can commit to being a part of a small group for 6 weeks. If you can help people develop that habit over a couple of months, they'll likely continue it afterward.
2. Share your thoughts humbly. Arrogance and pride will destroy fellowship. You can't simultaneously try to impress others and build meaningful relationships. Small groups should provide your congregation with opportunities to let go of their egos and come together with a desire to share what God is teaching them.
3. Respect the ideas of others. Courtesy matters in small groups, too. If your small groups are going to teach people how to love—and help your church grow warmer—you need to teach people to listen to one another.
People must learn how to do that no matter how much they disagree with each other. In today's culture, social media has conditioned us to push back hard on whatever we disagree with.
But that's why I love how Eugene Peterson paraphrases Romans 14:1 in The Message:
"Welcome with open arms fellow believers who don't see things the way you do. And don't jump all over them every time they do or say something you don't agree with—even when it seems that they are strong on opinions but weak in the faith department. Remember, they have their own history to deal with. Treat them gently."
That's a great model for the relationships within our small groups.
4. Open up about your faults. This will really take a small group to the next level. When people can talk openly about their faults, stresses, pressures and troubles of life, small groups will grow.
Most people don't get that opportunity anywhere else. They can't be open and share their problems at work. They can't do it at school. Frankly, they often can't do it at home. People spend lots of time pretending their lives are perfect. But for them to grow, they should be able to be open and honest about their pain.
5. Encourage one another with accountability. The Bible tells us in Hebrews 10:24 how important this is: "Let us consider how we may spur one another on toward love and good deeds."
Every person in your church needs to have someone who can spur them on to reach their goals—whether those goals are spiritual, health, career, family, etc. If you surveyed the people visiting your church, my guess is most of them wouldn't have those kinds of relationships either. Accountable relationships are rare, but your people need them.
Those relationships don't develop overnight. That's why consistency is so important for small groups. You need to encourage people to continue making small groups a priority, week after week, month after month, and year after year.
I regularly hear pastors talk about wanting their churches to become warm, friendly places. That's great. We need to develop friendly churches. But your church will grow warmer as it develops the purpose of fellowship, which will happen primarily in your church's small groups.
Teaching your people how to love each other is an essential part of the process.
This article originally appeared on Pastors.com.