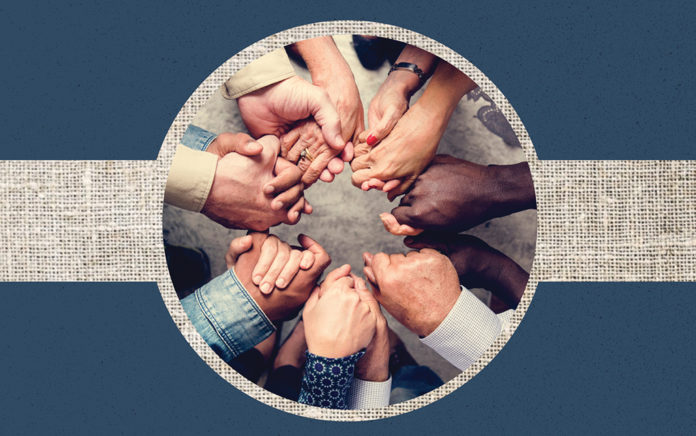 Are You Living in the Power of Jesus' Greatest Prayer?
About nine years ago, I was at a two-day retreat with pastors from various denominations and independent churches to discuss how to plant more effective churches. We were there to collaborate—not for our personal brand or label, but for the stated sake of the gospel.
Eric Marsh, our leader, had us start with prayer. As I prayed, for some reason I couldn't get John 17 out of my head. Finally, I just took out my Bible and read the entire chapter as a prayer. Reading each verse, it dawned on me that this prayer was the reason and power behind our gathering.
Twenty-five times in the gospels we find Jesus engaged in prayer. The two most significant are the Lord's Prayer in Matthew 6—the words Jesus gave his disciples to teach them what to pray for each day—and the other momentous prayer in John 17. Here, Jesus prays earnestly for his original disciples, his church and his disciples throughout the ages. In fact, these 26 verses are some of the loftiest yet grittiest in Scripture. The entire chapter takes us into the throne room of heaven and onto the streets of our respective cities.
JOHN 17
"I pray also for those who will believe in me through their message, that all of them may be one, Father, just as you are in me and I am in you. May they also be in us so that the world may believe that you have sent me" —John 17:20–21
Jesus powerfully prays that his followers would be one with God and one another. He shows us that togetherness is not just a nice idea; it has eternal implications for reaching lost people. As followers of Jesus, we want to see the world reached for Christ, yet we neglect collaborating together to reach it. We emphasize the Great Commandment (Mark 12) and the Great Commission (Matt. 28), but we have failed to understand the power of the Great Collaboration with God and others. The bottom line? We must become one so the world can be won by the gospel.
I once heard a church leader ask, "What if Jesus showed up at your Bible study group, placed his hands on your shoulders and began to pray? What would he pray?" Then he answered his own question: "We don't have to guess at the essence of his prayer. He would pray John 17 over you." Since then, I've had a passion to let Jesus pray this specific prayer over my life. My life is radically different as a result.
If Jesus deemed these John 17 subjects worthy of intense prayer, then surely we should be joining him in praying for the same thing in the same way. As leaders of his church, how do we earnestly join Jesus in what he prays for in John 17? How do we become the answer to Jesus' prayer for the sake of the world? Let's look at three vital truths John 17 reveals about prayer.
1. It Is Best Done With Others.
Jesus didn't end his final dinner with a strategy session or a vision-casting rally. He looked toward heaven and prayed. He wrapped his words in the power of prayer. He punctuated his revelation with intercession.
Jesus' John 17 prayer is a communal prayer, intent on bringing together his Father and his followers as one. Here, Jesus positions himself with his eyes open and his head lifted toward heaven. He is focused on the Father, but he can still see everyone in the room. Prayer is community property meant to be shared to release its uniting power.
For Jesus, prayer was his means to initiate a movement. The next day, the cross would give substance to the life-altering truths of this new gospel movement. But in this last group moment, Jesus engages in the act of prayer. He makes it clear that this prayer is not about us. In fact, to make it about us is to put on a blindfold while trying to view the Milky Way. It is a prayer meant to be prayed and lived communally, together, in unity. Then the glories of heaven are revealed.
2. It Bridges the Gaps.
Jesus knew that he, the Good Shepherd, would be struck and the "sheep would be scattered" (Zech. 13:7) by the events that would transpire over the next several hours. So he earnestly prays for his disciples (both then and now) to be reunited as one to bear witness to the world. Jesus believed the power of prayer could reach down through the days, decades, centuries and millennia to call back together those whom the Evil One would scatter.
For the church today to wield the revolutionary first century church's impact, we must reprioritize prayer to give it the same place Jesus and the disciples did. Prayer has the ability to unify the one invisible church in a city or region. The disunity of the church is largely due to the fact we spend so little time in prayer together.
For the past year and a half, I have hosted a monthly national church planters prayer gathering on behalf of Exponential. People from across the nation and around the world join together with no agenda except to pray for the themes Jesus prayed for in John 17. Four national leaders from various denominations and networks lead these prayer times. Usually the four leaders don't know each other, yet as we pray together, something supernatural transpires. A spiritual unity begins to infuse these new relationships. It's difficult to sincerely pray for the lost, for evangelism, for holiness and for the church without starting to come together.
Remember the disciples were only two or three hours past John 13 where they were asserting their own positions of honor and contending with each other. Now in John 17, Jesus leads them into the Father's presence with a division-bridging time of intercession. Don't miss this: His response to disunity is collective prayer.
3. It Unleashes Unusual Gospel Movements.
Jesus knows the power of an earnest prayer gathering. Indeed, it's the next upper room prayer gathering when the scattered disciples are again all together in one place that the Holy Spirit is poured out and the first gospel movement kicks off in high gear (Acts 1–2).
Two millennia ago, a diverse group of believers set themselves to fast and pray for God's movement. The setting was the young church at Antioch. Leaders in the church included Barnabas, a Jew from Cyprus; Lucius, who was from Cyrene in North Africa; Simeon, a Jew who also went by the name of Niger (a Roman name indicating involvement in Roman circles); Manaen, a man with aristocratic connections; and Paul, a famous rabbi from Tarsus in Cilicia. This multicultural and multiclass group of leaders had been joined in Jesus and were now giving themselves to united prayer. What happened?
"While they were worshiping the Lord and fasting, the Holy Spirit said, 'Set apart for me Barnabas and Saul for the work to which I have called them.' So after they had fasted and prayed, they placed their hands on them and sent them off" (Acts 13:2–3). A movement was launched. The first recorded church planting sending took place. A mission that would dramatically multiply the fledgling church of Jesus was launched in response to a diverse group agreeing together in prayer.
The same principle at work in Antioch is available today. The power of joining in prayer to unite the church and propel its multiplication is a virtually untapped resource. Yet, Jesus modeled this tool and prayed that his church would be made one so the world would be won. We have the opportunity to be the answer to Jesus' prayer, but only if we come together in prayer.
THE PRAYER OF COLLABORATION
In his final group prayer before the cross, Jesus lifts his gaze toward the Father and prays for a great collaboration between himself and his followers, and between the followers themselves. He was sending them into a mission to work jointly to create something eternal—to collaborate.
Praying and living out this prayer will infuse you with more of the mind of Christ and the power of the Spirit than you ever imagined you could experience. These are not magic words, but they are supernatural truths meant to lead Christ followers forward into their destiny. The truths in Jesus' words will take you to new places in your life and ministry.
This article is based on Together With God by Larry Walkemeyer, which is available as a free download at Exponential.org/ebooks.