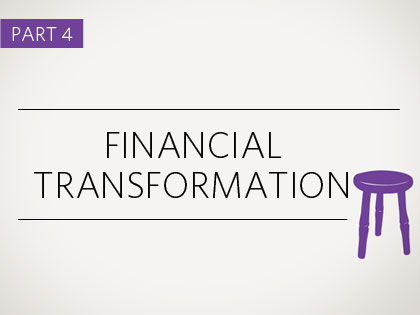 Mark DeYmaz offers practical ideas for encouraging for-profit business to enhance the community.
This post is Part 4 in the Community Transformation series. Read Part 1, Part 2 and Part 3. 
In 2012, Mosaic completed the purchase of an abandoned Kmart, which will eventually serve as our church home and, more importantly, as a springboard for our community's financial rebirth. After having previously rented an abandoned Walmart, Mosaic has the opportunity to play a significant role in renovating 180,000 square feet (or 54 percent) of the approximately 335,000 square feet of commercial space in our neighborhood.
One way to physically represent—to illustrate—the resurrection of Christ is to help rejuvenate abandoned properties. As you can imagine, it has a profound impact on the community. It is largely symbolic of what we preach and expresses the gospel in a way that benefits the entire community, not just those who are part of the church. It says, "What's happening in this community is just a small picture of what God wants to do in your life—He wants to restore you and give you a new beginning." It also says, "The quality of your life today matters to us, and to the God who loves you."
Mosaic believes leveraging a renovated facility as a benevolent owner creates numerous opportunities to provide financial benefits for our community. Here are a few that we have discovered:
It lowers rent for small businesses. A benevolent owner demanding top dollar from tenants runs counter to its mission. Instead, through a greatly discounted rent, owners are able to pass the savings to their customers.
It provides sustainable income. By leasing commercial space to for-profit businesses, the church generates sustainable income.
It creates community space. The possibilities are endless: space for a nonprofit center, a fitness center, a park, childcare, to name just a few.
So, how can you encourage for-profit business to enhance the community?
Contact local business and community leaders.
Establish relationships with those who have a history of involvement with the community and a vested interest in its development.
Renovate abandoned space.
If you are planting, locate the church in an underserved area where such properties are readily available for rent or purchase. If you are an existing church, consider the purchase of such property in order to develop it as a benevolent owner. If you are a multisite church, look for abandoned space to open a new campus and establish all three legs of the community transformation "stool."
Cast bold vision.
Champion dreams by addressing the mind (Why does this vision matter?), the heart (What are the ways to serve?), and the will (What choices are necessary?).
Consult a tax specialist.
Ask a tax specialist: Can a church or 501(c)(3) in our community actively engage in for-profit business? If income made by a church can be shown to support its overall mission and expenses, will it be required to pay taxes on that income?
Create a staff position for business development.
A position should be created for a professional to help attract small business, pursue outside investment and grants, assist with contract negotiations, tenant management, and the development of community partnerships. 
Mark DeYmaz is the founding pastor of Mosaic Church in Little Rock, Arkansas, and a co-founder of the Mosaix Global Network.