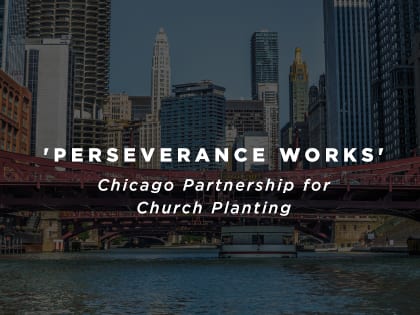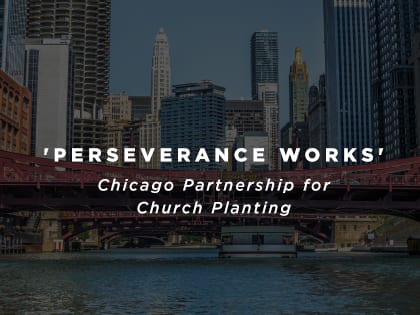 "With dozens of churches in the partnership, we're able to put together strong teams that go out equipped, supported and united."
This story is part of our series Chicago! Breath of Life in the Windy City, a detailed look at the astonishing work God is doing to multiply the effort of church planters and church-planting networks in Chicago.
In both his roles as senior pastor and leader of a church-planting network, Jon Dennis sees firsthand the damage Chicago's splendid chaos inflicts.
"The city can chew pastors up and spit them out if they aren't ready," says Dennis. "The antidote to the chaos isn't church-planting tricks. It is a long-term dependence upon God and love for Jesus, his people and his Word. Tricks don't really work here. Perseverance does."
Unprepared and ill-equipped leaders and their families often fall prey to loneliness, addiction and depression while planting in a city known as the murder capital of the nation.
In 2000—four years after planting Holy Trinity Church in downtown Chicago—Dennis started the Chicago Partnership for Church Planting (CPCP) to come alongside young leaders.
"Our vision is to see a movement of church planting in Chicago that helps Jesus Christ to be tangible in every neighborhood in our city through collaborative church planting," Dennis says.
Church planting networks are on the rise in the city. Redeemer City to City, Hope for Chicago, Verge Network, the Legacy Movement and Send City: Chicago are among the networks collaborating and cooperating to reach the city with the gospel.
CPCP seeks to "catalyze a church-planting ecosystem in the city of Chicago" with a goal of planting 100 new churches by 2025.
"We help churches identify, train and deploy new church planters," says Dennis. "It really is about leadership development. It's about raising up their people to send out. We have complicated church planting and made it about starting a service. Multiplication is not about adding a service; it's about making disciples, who make disciples. With dozens of churches in the partnership, we're able to put together strong teams that go out equipped, supported and united."
In collaborative church planting, CPCP focuses on three areas: coaching, catalytic events and church-planting grants.
"We provide coaching through all stages of planting, including developing a core and the church launch," Dennis says. In the harsh conditions of the city, CPCP provides church planters with authentic gospel relationships, prayer, encouragement and mentoring.
CPCP also brings together community and church leaders to discuss critical issues in the city and church. Recently, CPCP hosted a pastor, a street activist, a police officer, a leader in the mayor's office, a rap artist and the journalist who exposed the now-famous video of a Chicago police officer shooting Laquan McDonald, in an event "Prayer, Protest and Power."
By partnering with people and organizations to provide matching grants, CPCP also provides help with funding for church planters. Some of the grants are small while others are large and span a three-year commitment.
CPCP believes raising up indigenous leadership is critical to church planting in Chicago.
"Like any advanced city, it is very difficult to understand or speak the language of our city," says Dennis. "Indigenous leaders know the city. They know the problems. And many of them have been saved out of those problems. If someone can say, 'I was out there, too, in your neighborhood, and Jesus has totally changed my life,' it has a ring of authenticity. They present a beautiful picture of personal redemption."
When you call a place home, Dennis says, you are more likely to persevere.
Additional Chicago Church-Planting Stories: