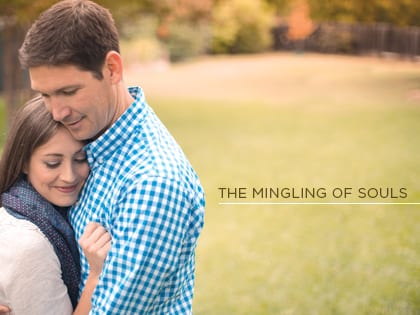 Matt Chandler: "We're people who say, 'No, I won't bail. I've given myself for better or for worse to this person.'"
The first seven years of our marriage were very difficult. My heart grew dark on multiple occasions. I remember one occasion in particular because it marked a real turn in our marriage. I had said some very cruel things to Lauren that day. I was frustrated; I was angry. I thought she was selfish and self-absorbed, and I told her so. I admit with shame that I wanted to wound her.
I was in the kitchen, and she was around the corner, sitting in a chair in the other room. I was being a terrible person, just hateful, and I threw some words out there that I knew would cut deep. I didn't even regret that I said them; I wanted to hurt her.
The venom came out of my mouth, and I was fuming. I'm not a yeller, but as some of you probably know, I do have a pretty loud voice, so I don't often need to yell. I just put the words out there and hoped they really stung. I was in that kitchen acting like a big baby, clanging dishes around.
I'll never forget this; Lauren came around the corner. I was steeling myself for whatever she'd throw back at me and getting ready to fight back. But she just came up and grabbed me. Then she pulled me really close to her, and she began sobbing. She cried and cried and cried as she held me. She said, "I don't know what happened to you, but I'm not going anywhere."
Those were maybe the most powerful words I'd heard up to that point in our relationship. I was at my absolute worst, and she had every earthly reason to say, "Forget this. Forget you. I'm done." But she didn't. "I'm not going anywhere." Can you believe that?
It broke me. It wounded me in the good way, in the right way. It startled me and helped me in a way I could never foresee or imagine. "I'm not going anywhere," she said. And that's when I said, "I'm going to get help."
Do you see? That's ahava [Hebrew for love]. That kind of love isn't, "Oh, he's strong. He's funny. I love the way he does this or that." That kind of love is, "This is awful and it hurts a lot, but God is good and God is mighty, and by his power, I will endure and give grace."
Ahava is faithful to the end because Christians are a people who lean into the covenant of grace. We're people who say, "No, I won't bail. I've given myself for better or for worse to this person."
It doesn't mean we don't get help. It doesn't mean we stay in abusive situations. It just means we're faithful to the covenant we entered into with God and our spouse.
Matt and Lauren Chandler—Matt is the lead teaching pastor at The Village Church in Flower Mound, Texas (a 2015 Outreach 100 church, No. 4 Fastest-Growing), and the president of Acts 29, a network of church-planting congregations. This excerpt is taken from his book, The Mingling of Souls: God's Design for Love, Marriage, Sex and Redemption. Copyright © 2015 David C. Cook. Used with permission. Permission required to reproduce. All rights reserved.