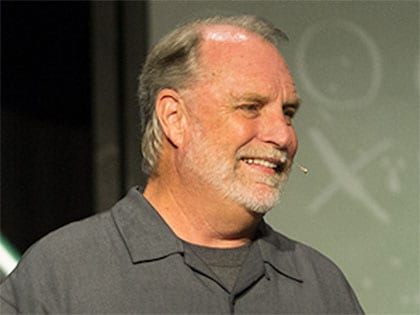 We asked pastors of some of the nation's largest churches to reflect on the wisdom they've gained along their ministry journey. There's a lot we can glean in the words that follow, regardless of the scope and circumstances of our own ministry.
LARRY OSBORNE
North Coast Church in Vista, California
It sounds simplistic, but we have a great team, and at the end of the day it's the people more than the systems, programs and initiatives that create health and growth. It seems to me that we often staff our churches like Russian nesting dolls—each person hires a helper a little bit smaller than they are. But you can only build a great team by finding and releasing people who are a little larger than you are.
I continue to be amazed at how passionately we teach the body of Christ yet how hesitant we are to actually celebrate and honor the body of Christ. Our ministry and discipleship goals too often tend to produce clones rather than a diversity of disciples.
I wish I had known the powerful truth behind Proverbs 21:30-31: There is no wisdom, no insight, no plan that can succeed against the Lord. The horse is made ready for the day of battle, but victory rests with the Lord. It's my job to do my best under the circumstances, and then take a nap. It's God's job to determine the final outcome. In my early days of ministry, I took way too much blame and far too much credit for our victories and defeats.
I try to let others disciple me in their areas of expertise and wisdom. I learned long ago that discipleship is a two-way path. If I want to speak spiritual truth into your life, I often need to first let people speak wisdom and truth into my life. It's how iron sharpens iron.
I'm constantly trying to lift up Daniel's amazing ability to show both honor and respect to a godless king as the template for navigating today's tense and polarized culture. It doesn't matter what side of the aisle you're on—Daniel-like obedience and humility works. He served Nebuchadnezzar so well that he kept getting promoted. And eventually, he earned the right to be heard and had the power to influence an entire kingdom.
Read more candid conversations with Outreach 100 pastors »
NORTH COAST CHURCH
Vista, California
Twitter: @LarryOsborne
Website: NorthCoastChurch.com
Founded: 1978
Affiliation: Evangelical Free
Locations: 5
A 2017 OUTREACH 100 CHURCH
Attendance: 11,896
Growth in 2016: +849 (8%)
Fastest-Growing: 67
Largest: 27