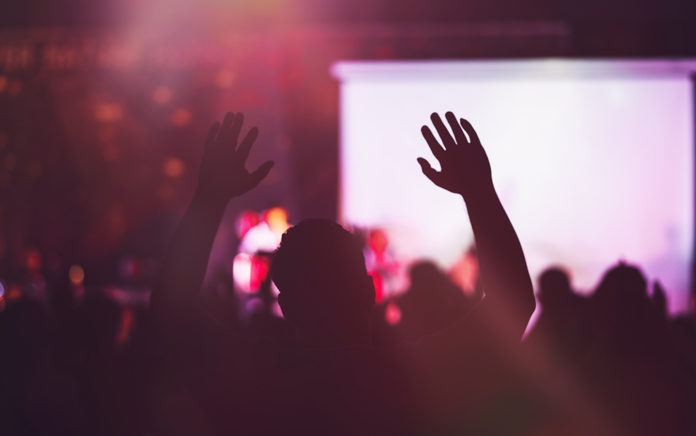 The ingredients of true worship
You can hear the thunderous roar of Niagara Falls as far as 20 miles away. At its peak, 2,382 metric tons of water cascade down the 188-foot cliff every second. It's staggering to comprehend such majesty. Yet, although the falls seem forbidding, many visitors feel compelled to get closer. They board the Maid of the Mist ship to hear the thunder of water on rock and to get soaked by the spray.
The church gathers to hear and behold the glorious One, the One who stands above the entire universe. He is the Creator, the Designer of Niagara Falls and countless other wonders. Filled with reverent fear, we approach God to adore his unrivaled beauty.
God gathers us to glorify him.
Praise is the natural response of redeemed creatures. Early Christians praised God as they met in the temple (Acts 2:47). We no longer offer the animal sacrifices required by the old covenant but rather a "sacrifice of praise" (Heb. 13:15). We "do all to the glory of God" (1 Cor. 10:31), both during church and the rest of the week. As we sing, we make "melody to the Lord" (Eph. 5:19).
D.A. Carson puts it well: worship involves "ascribing all honor and worth to [our] Creator-God precisely because he is worthy, delightfully so."
And we do so together, as an assembled church. Cue the Psalms: "Shout for joy, all you upright in heart!" (Ps. 32:11). "Oh, magnify the Lord with me, and let us exalt his name together!" (34:3). "Sing aloud to God our strength" (81:1). "Let us make a joyful noise to him with songs of praise!" (95:2). "Let the redeemed of the Lord say so" (107:2). We could go on and on. The point is clear: Exaltation is the heartbeat of God's gathered people.
What ought to characterize a corporate service focused on exalting God?
1. Gravity
First, gravity. "Let us offer to God acceptable worship, with reverence and awe, for our God is a consuming fire" (Heb. 12:28–29). A God-centered service should not indulge our appetites for saccharine spirituality. Approaching the living God is like gazing in awe at the height of Mount Everest, not wandering into a video arcade. We should sing songs that beckon our hearts to delight in God's attributes and deeds. Pastors should lead substantive prayers of praise and confession, since God is honored when we adore him directly in prayer, as well as when we mourn our sins and plead for his mercy (1 John 1:7–9).
2. Gladness
Second, gladness. "Rejoice always," Paul instructed the assembly in Thessalonica (1 Thess. 5:16, 27). Our services should reflect the life-altering reality that Christ is risen. When prodigal sons and daughters meet at the Father's banquet table of corporate worship, it is "fitting to celebrate and be glad" (Luke 15:32).
3. Gratitude
Third, gratitude. Bob Kauflin writes, "Magnifying God's greatness begins with the proclamation of objective, biblical truths about God, but it ends with the expression of deep and holy affections toward God." Since we can approach God only through the redemptive work of Christ, the rich aroma of thanksgiving should flavor our worship (Eph. 5:20).
Of course, the right combination of gravity, gladness, and gratitude will look different in different cultures. Yet these marks should all show up on Sundays. Some churches excel in demonstrating gravity, but a concern about becoming "over-emotional" keeps them from much feeling at all. Other churches excel in practicing gladness and gratitude. The music starts and enthusiasm flows fast. But the service lacks depth and seriousness. It feels more like youth group for grown-ups.
With that in mind, consider the connection between the health of a church and its ability to exalt God's glory. A church infested with gossip and division will have a tough time setting its focus on God's truthfulness on Sunday mornings. A church with negligent or heavy-handed leadership will struggle to submit to God's good authority. A church that tolerates serious, outward, unrepented sin is in danger of ignoring God's holiness rather than delighting in it (see 1 Cor. 5). The opposite of all these is true as well. Churches that challenge unholiness through discipleship and discipline say something about God's holy love. In short, the healthier a church, the more God-centered its worship will be.
The connection between health and God's glory goes in the other direction, too. Corporate worship should mold a congregation into a people more and more ravished by the beauty of God. Each Sunday meeting reorients a congregation's spiritual compass. We gather, and God sets our wayward course back to where it needs to be: toward himself.
To put it another way, we become like what we worship. If we serve idols, we'll end up like them: powerless, purposeless, and worthless (Ps. 115:8). But as a congregation beholds the true God through corporate worship characterized by gravity, gladness and gratitude, it will become more and more like him.
Content adapted from Corporate Worship by Matt Merker. This article first appeared on Crossway.org; used with permission.