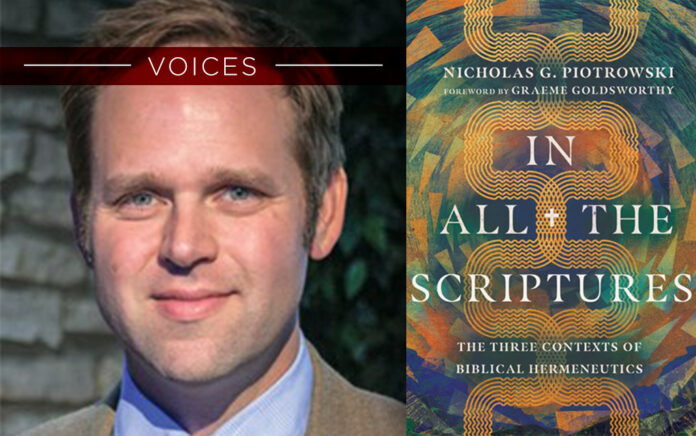 The Three Contexts of Biblical Hermeneutics
In All the Scriptures
IVP Academic, 2021
By Nicholas Piotrowski
WHO: Nicholas Piotrowski, president and academic dean at Indianapolis Theological Seminary. 
HE SAYS: "Taking the time to consider some hermeneutical theory will go a long way in helping you mend the defective parts of your reading practices and hone your interpretive skills with the confidence that you know what you are doing and why."
THE BIG IDEA: This book provides a theoretical-philosophical foundation to reading the Bible that considers literary, historical and christological contexts. 
THE PROGRESSION: In eight chapters, the author explores how biblical interpretation is both a science and an art. This introduction to biblical hermeneutics presents a contextualized approach to help students, pastors and thoughtful readers build a strong foundation for interpreting the Scriptures.
"Reading the Word of God ethically and legitimately glorifies our Creator and Savior, edifies the church, and results in a plausible worldview to fuel our worship and witness."