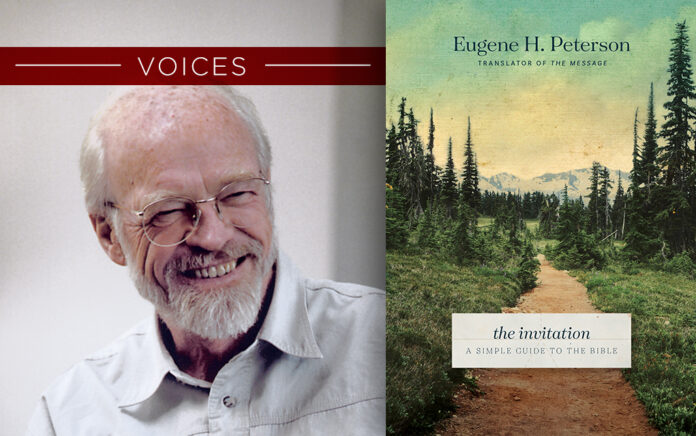 A Simple Guide to the Bible
The Invitation
NavPress, 2021
By Eugene Peterson
WHO: Eugene Peterson, translator of The Message, a best-selling author and pastor.
HE SAYS: "The first men and women who listened to these words now written in our Bibles were ordinary, everyday, working-class people."
THE BIG IDEA: This book is a collection of introductions to the books of the Bible that were included in The Message. It demonstrates the urgency for the people of God to be rooted in the Word of God.
THE PROGRESSION: Each book of the Bible is covered in the following sections: The Books of Moses, The History Books, The Wisdom Books, The Prophets and The New testament.
"The reality that comes into focus as we read the Bible has to do with what God is doing in a saving love that includes us and everything we do."