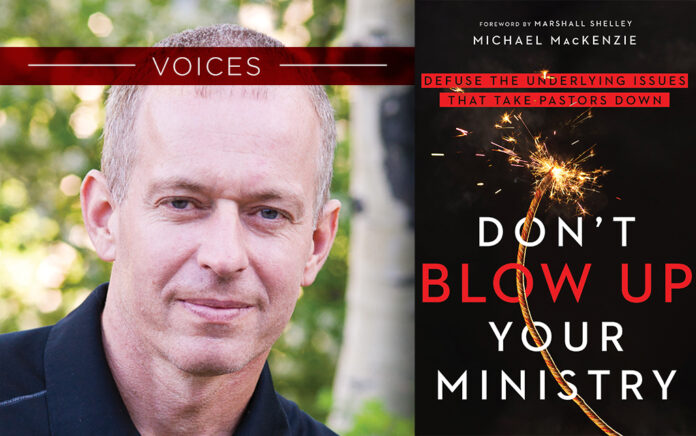 Defuse the Underlying Issues That Take Pastors Down
Don't Blow Up Your Ministry
IVP Praxis, 2021
By Michael MacKenzie
WHO: Michael MacKenzie, a licensed professional counselor, hospital chaplain and clinical director of Marble Retreat.
HE SAYS: "Pastors play an important and much-needed role in people's lives yet often negate having someone play the same role in their life."
THE BIG IDEA: If Christian leaders address the personal issues that can threaten them, they can save their ministry, families and the church loss, destruction and grief.
THE PROGRESSION: Part 1, "Dangerous Occupation," examines how a life in Christian ministry can lead to a person going it alone. In Part 2, "Problems in Ministry," the author looks at the problems beneath the problems. Part 3, "Defused, Known and Loved," reaffirms the pastor's identity and adequacy in Christ.
"Christian leaders typically do not need more information, another intervention, another program to go on their shelves. They need to love and be loved deeply."
Read more from Michael MacKenzie in the November-December 2021 issue of Outreach magazine.