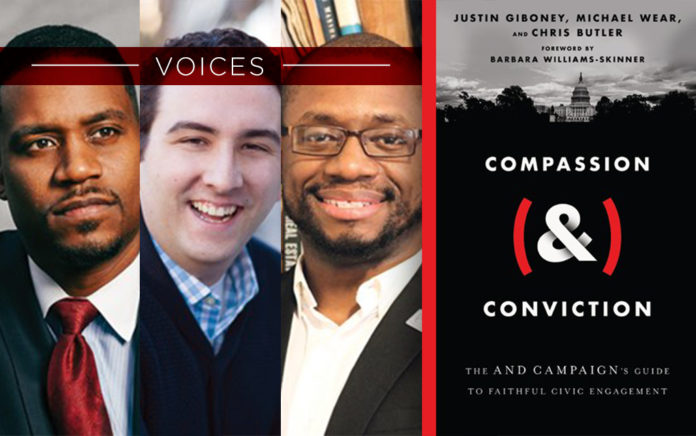 The AND Campaign's Guide to Faithful Civic Engagement (IVP)
Compassion (&) Conviction: The AND Campaign's Guide to Faithful Civic Engagement
(IVP, 2020)
WHO: Justin Giboney, cofounder of the AND Campaign; Michael Wear, chief strategist of the AND Campaign and the founder of Public Square Strategies LLC; and Chris Butler, associate pastor of Chicago Embassy Church and a member of the executive leadership team for the AND Campaign.
THEY SAY: "Christians will have political disagreements, but our disagreements are to be in the context of mutual love and submission to Christ."
THE BIG IDEA: This book was written to help believers engage the civic space as faithful Christians and informed citizens.
THE PROGRESSION: In eight chapters, this book tackles subjects that Christians, no matter what their political leanings, should be informed about: Christians and politics, church and state, compassion and conviction, partnerships and partisanship, messaging and rhetoric, politics and race, advocacy and protest, and civility and political culture.
"As we labor in civics and government, we must never forget that our why is not only our motivation but also a source of divine power."