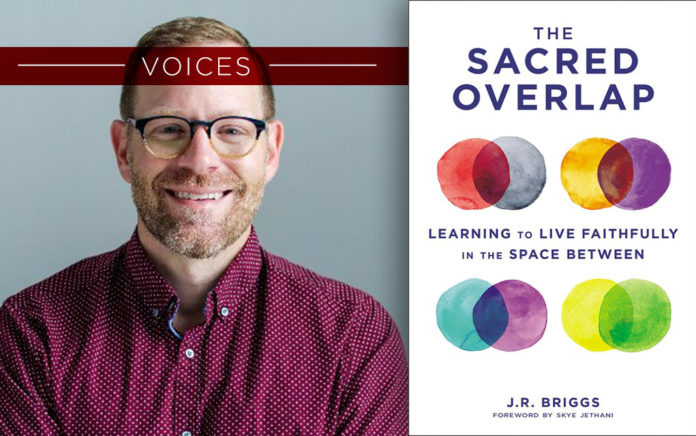 Learning to Live Faithfully in the Space Between (Zondervan)
The Sacred Overlap: Learning to Live Faithfully in the Space Between
(Zondervan, 2020)
WHO: J.R. Briggs, founder of Kairos Partnerships, director of leadership and congregational formation for The Ecclesia Network and national trainer and strategist for Fresh Expressions U.S.
HE SAYS: "I want to blow the foam off of stale Christianity in order to challenge individuals and entire communities of faith to live as Jesus did, in both worlds—not out of compromise, but out of love."
THE BIG IDEA: Christians are called to live in both heaven and earth. Only then can a Christian be a faithful witness in the way of Jesus.
THE PROGRESSION:
Part 1 explores the life of Jesus, addresses the incarnation and unpacks Jesus' dual yet equal emphasis on justice and grace and the damaging effects of prioritizing one over the other.
Part 2 dives deeply into the life Jesus calls us into, which means leaving either/or behind and adopting both/and. It also examines right living and right believing, along with the Lord's Prayer and how it serves as a guide for living.
Part 3 looks at how we can join God in the overlapped life, including evangelism, discipleship and civility. This section also deals with being joyful in the midst of suffering and what it means to practice resurrection together.
"A tension-less church is a mission-less church."