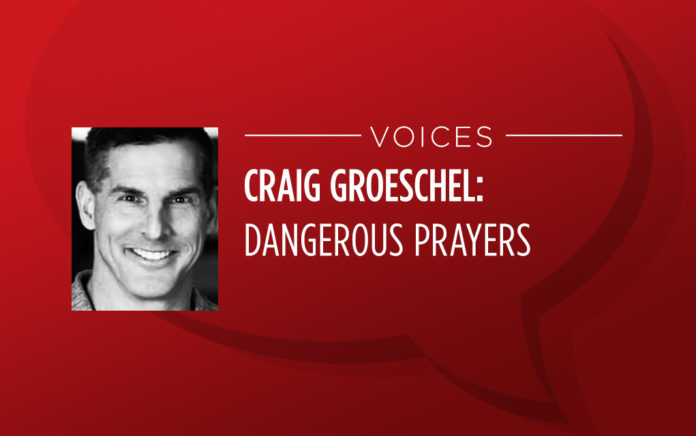 Because Following Jesus Was Never Meant to Be Safe (Zondervan)
Dangerous Prayers: Because Following Jesus Was Never Meant to Be Safe
(Zondervan, 2020)
WHO: Craig Groeschel, bestselling author and founding and senior pastor of Life.Church.
HE SAYS: "Are you ready to pray daring, faith-filled, God-honoring, life-changing, world-transforming prayers?"
THE BIG IDEA: Christ followers can revitalize their prayer life by making prayer personal, daring and oriented toward serving God.
THE PROGRESSION:
Part 1, "Search Me," explores how personal praying from the heart is. Part 2, "Break Me," examines what life can look like when we stop being safe with our prayers. Part 3, "Send Me," encourages readers to ask God how they could serve him.
"It's time to pray with courage, to risk, to open yourself up to different path to a better destination."
Order this book from Amazon.com »
Read an excerpt from this book »