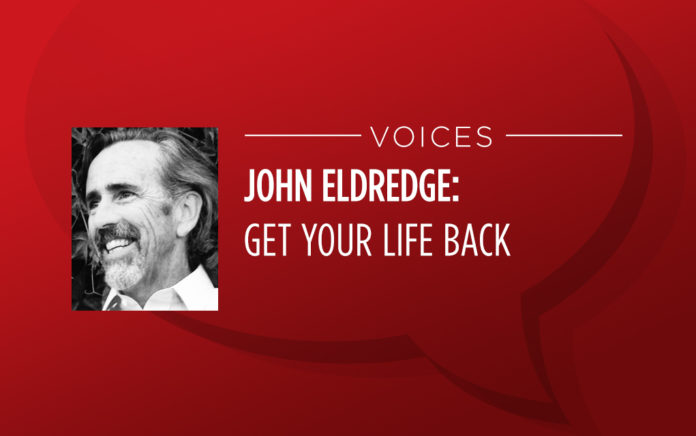 Everyday Practices for a World Gone Mad (Nelson Books)
Get Your Life Back: Everyday Practices for a World Gone Mad
(Nelson Books, 2020)
WHO: John Eldredge, author and president of Ransomed Heart, a ministry devoted to helping people discover the heart of God and learn to live in God's kingdom.
HE SAYS: "The world has gone completely mad, and it's trying to take our souls with it."
THE BIG IDEA: In a chaotic world, you can live a peaceful life by following restorative steps to regain control.
THE PROGRESSION:
The author tackles how our crazy busy lives are making us weary in our souls by presenting practical ways to take back control, such as the one-minute pause, benevolent detachment, stepping away from technology, getting outside and practicing kindness. .
"What we need to do is put ourselves in places that allow us to receive God's help."
Order this book from Amazon.com »
Read an excerpt from this book »