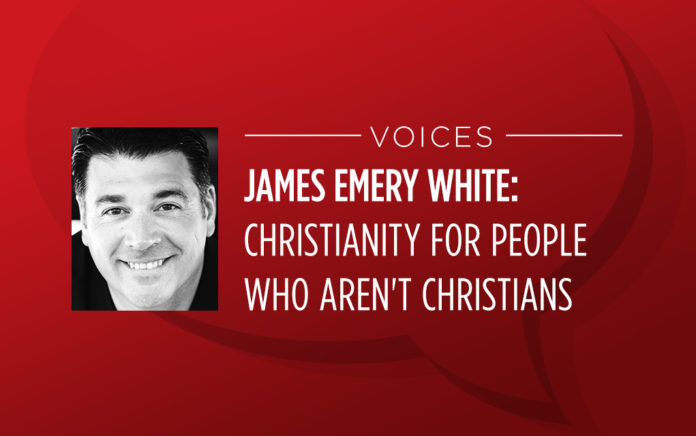 Uncommon Answers to Common Questions (Baker Books)
Christianity for People Who Aren't Christians: Uncommon Answers to Common Questions
(Baker Books, 2019)
WHO: James Emery White, founding and senior pastor of Mecklenburg Community Church in Charlotte, North Carolina.
HE SAYS: "I learned that questions, by themselves, were not wrong. Neither was good, solid, healthy doubt, which can be the fuel that energizes any faith when seeking understanding."
THE BIG IDEA: This book answers the most common questions people have about Christianity.
THE PROGRESSION:
Written assuming readers do not have a Christian or church background, this book does not talk down them but instead comes from a place of understanding. In eight chapters, the author presents questions many people have about Christianity and also offers next steps for someone who has just accepted Christ to take.
"Salvation is not the stopping point; it is the starting point."
Order this book from Amazon.com »
Read an excerpt from this book »