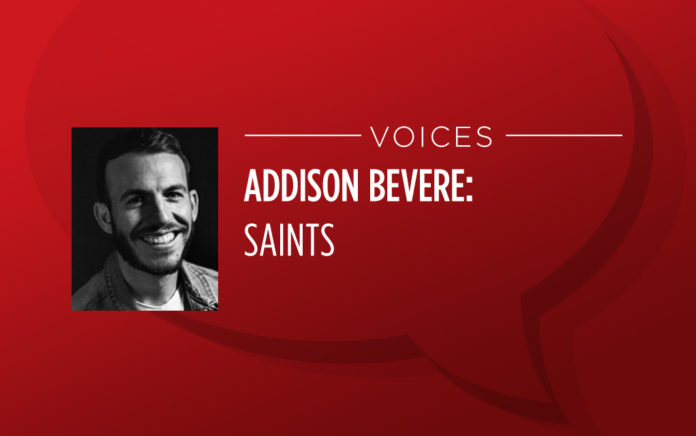 Saints (Revell Books)
Saints: Becoming More Than "Christians"
(Revell, 2020)
WHO: Addison Bevere, COO of Messenger International, and the cofounder of SonsAndDaughters.tv.
HE SAYS: "The good life isn't something you find; it's someone you become."
THE BIG IDEA: What does it mean to be the people of God?
THE PROGRESSION:
In 10 chapters, the author shares what it means to be the people of God and helps readers discover the fullness of the life God designed us for so we can reveal his faith, hope and love to the world.
"By the power of God's eternal Spirit, you can become a Saint: someone whose life is marked by a life and a purpose that astound our world and point people to the One who is life."
Order this book from Amazon.com »
Read an excerpt from this book »