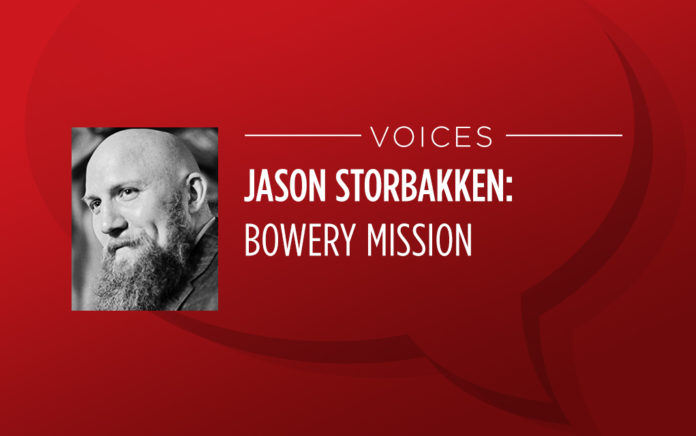 Bowery Mission
Bowery Mission: Grit and Grace on Manhattan's Oldest Street
(Plough Publishing House, 2019)
WHO: Jason Storbakken, director of the chapel at the Bowery Mission, pastor of the Manhattan Mennonite Fellowship and co-founder of Radical Living in Brooklyn.
HE SAYS: "Much of my work is simply crying out to God, bowing down in solidarity with those who feel beaten."
THE BIG IDEA: Part history, part memoir, this easy read shares anecdotes from the author's history with the mission as well as interesting stories of the mission's origins.
THE PROGRESSION:
In seven chapters, starting with a foreword by Jim Cymbala, the author gives glimpses into the mission's history and into what life is like today. He puts a human face on the homeless and weaves in stories of compassion and hope.
"What we do for them, we do for Christ."
Order this book from Amazon.com »
Read an excerpt from this book »