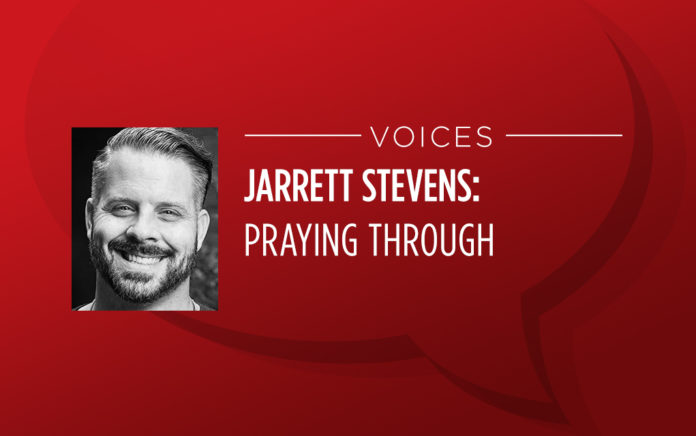 Praying Through
Praying Through: Overcoming the Obstacles That Keep Us From God
(NavPress, 2020)
WHO: Jarrett Stevens, founding pastor of Soul City in Chicago.
HE SAYS: "With presence, patience and practice, prayer becomes another way to communicate—perhaps the most important way, one that communicates the most important things about your life."
THE BIG IDEA: This book coaches those people new to or uncomfortable with prayer to find the words and rhythm of talking with God.
THE PROGRESSION:
The author introduces prayer in eight chapters, each one focusing on different situations readers might find themselves in, such as when they are worried, grieving, feeling grateful, etc.
"Prayer is not merely a thing we do in life, but the very way we do life."
Order this book from Amazon.com »
Read an excerpt from this book »