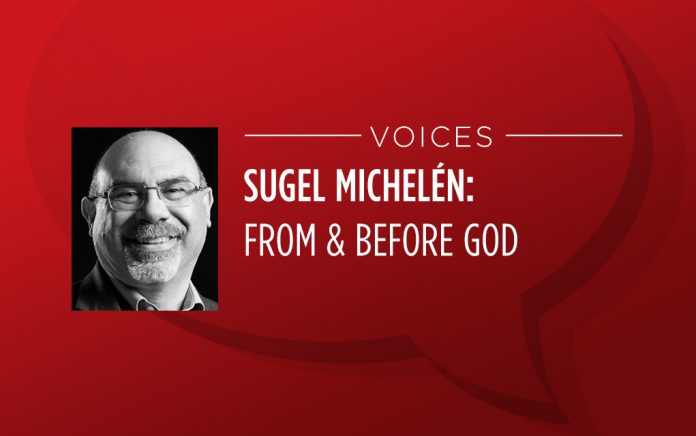 A Practical Introduction to Expository Preaching

From & Before God: A Practical Introduction to Expository Preaching
(B&H Publishing, 2019)
WHO: Sugel Michelén, senior pastor of Iglesia Biblica del Señor Jesucristo in Santo Domingo, Dominican Republic, and a council member of The Gospel Coalition.
HE SAYS: "We must strive to faithfully communicate the Scriptures because God is glorified in fulfilling his work through his Word."
THE BIG IDEA: We preach as those commissioned by God, in the sight of God—from God and before God.
THE PROGRESSION:
Part 1, "The Theological Anchor," establishes the theological foundation that supports expository preaching.
In Part 2, "The Nature, Form, and Content of the Expository Sermon," the author defines what an expository sermon is and what the act of preaching consists of. Then he shows the importance of preaching in dependence on the Holy Spirit and that the great theme of preaching is Christ and Him crucified.
Part 3, "Step-by-Step Preparation of an Expository Sermon," is a practical guide on how to prepare an expository sermon.
"Preaching is a gift that must be cultivate so that '[our] progress may be evident to all.'"
Order this book from Amazon.com »
Read an excerpt from this book »