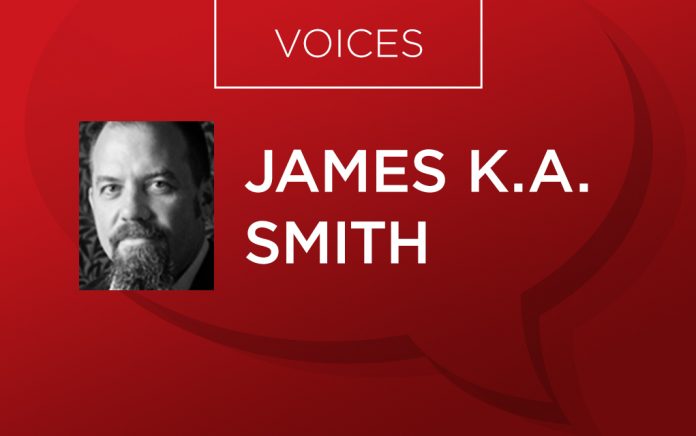 A Real-World Spirituality for Restless Hearts
Outreach Resources of the Year
Spiritual Growth
"Among the distortions of our time is the shrinking of communication and the loss of depth in our discourse. We increasingly think, write and hear only in bits and pieces. What are the chances, then, that a book exploring the writings of an ancient North African church father, and supplemented by excursions into existentialist philosophy and contemporary film and fiction, will capture our media-shortened attention spans? If we're wise, this one will, because it can both orient and inform a lifelong journey of spiritual formation."
Evaluated by Glenn Paauw, director of content for the Institute for Bible Reading.
On the Road With Saint Augustine: A Real-World Spirituality for Restless Hearts
(Brazos Press, 2019)
WHO: James K.A. Smith, a professor of philosophy at Calvin College where he also holds the Gary and Henrietta Byker Chair in Applied Reformed Theology and Worldview.
HE SAYS: "For Augustine, psychology is cartogrpahy: to understand oneself is a matter of mapping our penchant to look for love in all the wrong places. One's own heart can be foreign territory, a terra incognita, and this lack of at-home-ness with oneself generates our propensity to run."
THE BIG IDEA: This book shows how Augustine speaks to the worries and struggles of contemporary life.
THE PROGRESSION:
This well-written, thoughtful book has a strong literary quality that readers will enjoy. Starting with "Orientation," the author introduces readers to Augustine and how his wisdom can help us today. Part 2, "Detours on the Way to Myself," is the main body of the book in which the author joins his travels to Augustine's, and examines such topics as freedom, ambition, sex, justice, and more.
"There are ways in which the 20th century was Augustinian, which makes him our contemporary in ways we haven't considered."
Order this book from Amazon.com »
Read an excerpt from this book »