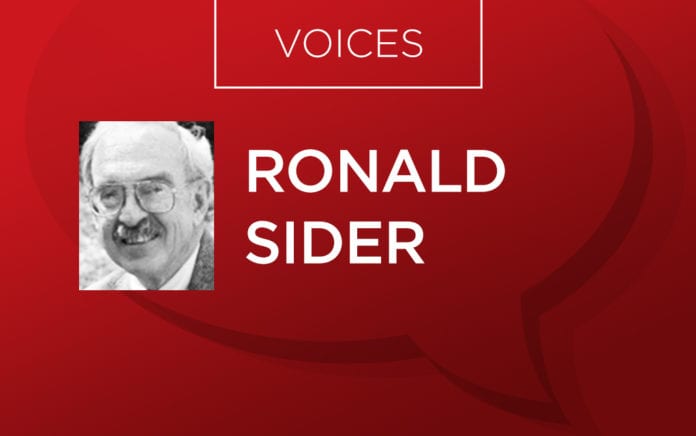 Loving Our Enemies in an Age of Violence
If Jesus Is Lord: Loving Our Enemies in an Age of Violence
(Baker Academic, 2019)
WHO: Ronald Sider, founder and president emeritus of Evangelicals for Social Action, and distinguished professor of theology, holistic ministry, and public policy at Palmer Theological Seminary at Eastern University.
HE SAYS: "When Jesus commanded his disciples to love their enemies, did he mean that they should never kill them?"
THE BIG IDEA: Does Jesus ever want his disciples to kill in order to resist evil and promote peace and justice?
THE PROGRESSION:
In 14 chapters the author lays out his scholarly case, based on thorough, biblical research, that Christians should not kill their enemies. This isn't light reading, but it is a compelling, thoughtful argument.
"At the center of historic Christian faith is the belief that the teacher of love from Nazareth is true God as well as true man. If one accepts that teaching of the church for two millennia, one must embrace and seek to live Jesus' ethical teaching."
Order this book from Amazon.com »
Read an excerpt from this book »