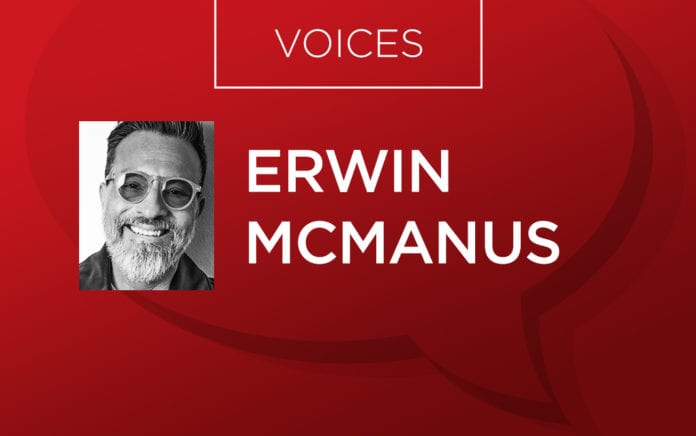 The Way of the Warrior
(Waterbrook, 2019)
WHO: Erwin McManus, founder of MOSAIC, a church movement in California.
HE SAYS: "It is the way of Jesus that is the ancient path to inner peace. His life is the way of the warrior."
THE BIG IDEA: By taking an honest look at the struggles we face in our inner life—and by employing the principles of a warrior—we can be put on a path to peace.
THE PROGRESSION:
Each of the eight chapters is named for a "code" of the warrior. Chapter 1 explains how the warrior fights only for peace, while Chapter 2 shows how the warrior seeks to become invisible.
Chapter 3 is on how a warrior finds honor in service; Chapter 4 is dedicated to how a warrior gains mastery over their own mind. Chapter 5 delves into how a warrior owns defeat.
Chapter 6 addresses strength, Chapter 7 says the warrior becomes one with all things and Chapter 8 concludes the book by looking at how a warrior stands in their pain.
"The warrior is known for courage, for honor, for integrity. Yet the warrior knows well the struggles that come with fear and self-doubt and even despair. The warrior faces their greatest adversary when they have to face themselves. The warrior knows there are no victories that are not first won within."