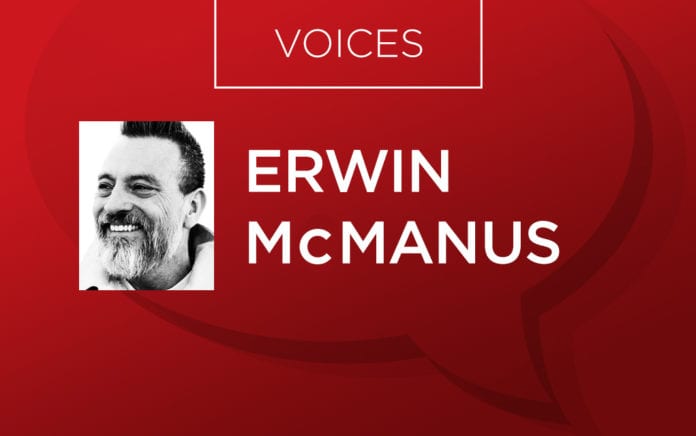 An Ancient Path to Inner Peace
The Way of the Warrior
(Waterbrook, 2019)
WHO: Erwin McManus, founder of MOSAIC, a church movement in California.
HE SAYS: "It is the way of Jesus that is the ancient path to inner peace. His life is the way of the warrior."
THE BIG IDEA: By taking an honest look at the struggles we face in our inner life—and by employing the principles of a warrior—we can be put on a path to peace.
THE PROGRESSION:
Each of the eight chapters is named for a "code" of the warrior. Chapter 1 explains how the warrior fights only for peace, while Chapter 2 shows how the warrior seeks to become invisible.
Chapter 3 is on how a warrior finds honor in service; Chapter 4 is dedicated to how a warrior gains mastery over their own mind. Chapter 5 delves into how a warrior owns defeat.
Chapter 6 addresses strength, Chapter 7 says the warrior becomes one with all things and Chapter 8 concludes the book by looking at how a warrior stands in their pain.
"The warrior is known for courage, for honor, for integrity. Yet the warrior knows well the struggles that come with fear and self-doubt and even despair. The warrior faces their greatest adversary when they have to face themselves. The warrior knows there are no victories that are not first won within."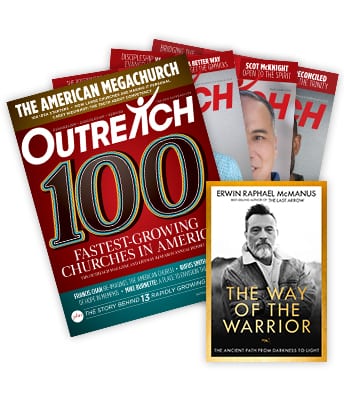 Want to explore Erwin's thoughts further? You can get a free copy of his book, The Way of the Warrior, with your one-year subscription to Outreach magazine. Click the link and use the promo code: McManus19 (Offer good with new subscriptions or renewals, while quantities last.)
Read more at OutreachMagazine.com/erwin-mcmanus.