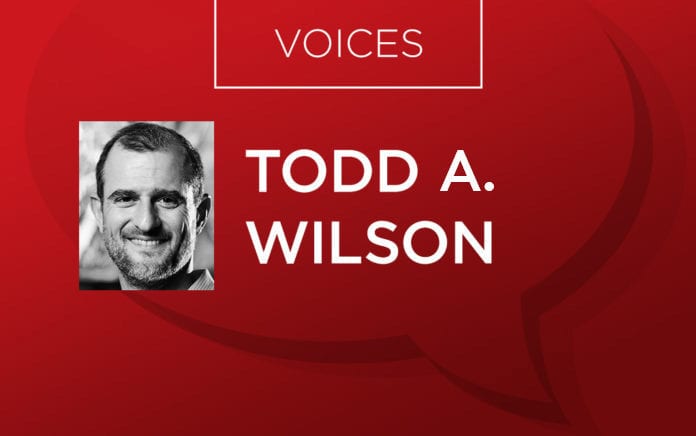 Mobilizing Your Church for the Good of Your Community
Zealous for Good Works
Mobilizing Your Church for the Good of Your Community
(Moody Publishers, 2018)
WHO: Todd A. Wilson, senior pastor of Calvary Memorial Church in Oak Park, Illinois.
HE SAYS: "To be a city on a hill is a calling to embrace and a responsibility to steward."
THE BIG IDEA: An exposition of Titus that identifies seven practices that are essential for the church to be what Jesus desires it to be—zealous for good works and a city on a hill.
THE PROGRESSION:
Chapter 1, "Why Titus?", sets the stage for the book, providing a context for the book of Titus. Chapter 2, "What Turns a Place Upside Down?", looks at the opening of Titus and explores preaching as the first of the seven key principles.
"You'll Never Rise Above Your Leader" is Chapter 3 and addresses good leadership, which can beget zeal for good works. Chapter 4 looks at what the author calls our "discipleship deficit" and how teaching is a vital practice for encouraging a faith community.
In Chapter 5, "What God Does Matters More," the author unpacks the concept of grace and its importance in mobilizing churches for outreach. "Stop, Look, and Listen" is Chapter 6. It shows how Christ followers must be prepared to perform their civic and social responsibilities.
Chapter 7, "Give Chief Attention to the Chief Things," discusses focus and what to do with distracting influences in the church. Chapter 8 explores how the church can become energized for good works by learning. Finally, the epilogue connects all seven practices.
"The church of Jesus Christ, and each local expression of it, is a city on a hill."
Order this book from Amazon.com »
Read an excerpt from this book »
A 2019 Outreach Resource of the Year—Church Category
"Wilson shows that a discipling church equally spends its energy and resources upon serving those who aren't yet part of the faith community."
Evaluated by Bob Whitesel, a practical theologian, John Wesley scholar, author of 13 books, founding professor of a seminary and a sought-after coach/consultant.
A CONVERSATION WITH TODD A. WILSON
What do you think needs to change in the average church to be more focused on reaching their neighbors with good works?
I think every church wants to make a difference for Jesus in their neighborhood. They want their lives to count for the sake of the gospel. They want to bear fruit that lasts. It was the prophet Isaiah who spoke of a time when the people of God will "take root downward and bear fruit upward" (37:31). And that, I think, is the key: To bear fruit, the fruit of good works, requires that we "take root downward." If bearing fruit is your goal, you might miss it. But if growing in godliness and Christlike character and biblical conviction is your goal—that is, if your goal is taking root downward in maturity—then the fruit of good works will inevitably follow. The average church would do well to follow this counterintuitive advice: Go deep, and you will have the widest impact.
How could ministry leaders use your book to develop practices in their churches to make a difference in the world?
Whenever our pastors and elders at Calvary find a book we want to let shape our thinking and ministry, we set aside time to read it in community together. Reading the book I've written on your own is valuable. But reading it in conversation with colleagues in ministry is catalytic. Together, you can glean from the book's insights, wrestle with its teachings, ponder its examples and dream about what it might mean for you and the ministry of your church. The book began life as a sermon series working through the book of Titus. So the book would be an excellent resource for a sermon series for your own church, as well as a discussion guide for small groups or leadership teams in your church.
What inspired you to write the book?
I longed to see our church make a gospel-dent in our community. We are the largest evangelical church in our community, and have been in the community for over 100 years. But were we making a discernible difference for Christ? Did the people of Oak Park, the community where our church is located, do life differently because of our presence? I wanted that answer to be an unequivocal "Yes!" Not so that the community would make much of us, but so that they would make much of Jesus. The book is the overflow of that longing—to help our church family let its light shine.