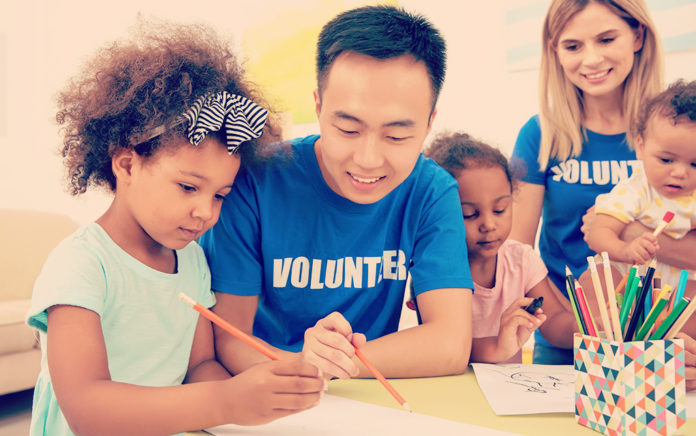 How we make our volunteers feel valued.
HOW DO WE RECRUIT VOLUNTEERS?
With lots of prayer! It has to start with the Holy Spirit stirring people to serve Jesus. They're not serving a church, ministry lead, or pastors but serving him.
Also, creating a culture where every person, job and gift is important (Body of Christ) along with the uniqueness of each individual. No other is like them. God created them to fit perfectly with this body of believers, and we all have a role.
Another part of our culture is ownership. Sunday mornings (or any ministry, for that matter) cannot happen at a high level without volunteers.
Practical Steps:
• Serving is a high priority, so we put resources toward that area even to the point of hiring a director of volunteers.
• Connection Cards with the option to learn more about serving.
• Follow-up with a personal connection. We find texting or phone calls work best. Email is worth a try. Once you have made a connection, it is now a relationship. We emphasize a one-on-one approach. Too much technology or generalization makes it sterile and easier not to reply back.
• Being approachable when asked about serving opportunities.
• We started a "Find Your Fit" program based on passions and gifts. It's a survey with corresponding ministry tables. It has been amazing and involved so many people.
HOW DO WE RETAIN VOLUNTEERS?
Again, I believe this is the Holy Spirit. Our process used to be a six-month rotation, and then you would sign up again. Our director of volunteers found this approach caused anxiety for many because they loved what they did and didn't want to lose the opportunity to do it. Now we serve and not worry about the length of commitment. We are one week on, three weeks off. So the serving rotation is once a month. But we also have some volunteers who serve every Sunday. If someone needs a Sunday off, it is no problem; another volunteer on the team steps forward and covers.
Retention happens because our volunteers are valued. I believe they know how important their roles are. It is never just holding a door or handing out a doughnut. They are representing Christ. What a privilege! We try to sell a bigger vision every chance we get.
Our director of volunteers is amazing. She loves each person who serves alongside her. She knows their names, their spouses' and kids' names, their occupations, what they enjoy doing the rest of the week. She is passionate about talking with them and creating relationships. She really loves and cares for them. She says, "They don't work for me. In reality, I work for them. My job is to equip them and plug them in to serve the Lord. We are a team. I am willing to do anything I ask a volunteer to do."
Another key is to be approachable. Volunteers are willing to approach us with things they like and things they don't. We need that kind of relationship. We want them to take ownership of the areas they're serving in.
HOW DO WE REWARD VOLUNTEERS?
The reward comes from Jesus. We can't begin to thank our volunteers enough for all they do. We use words of affirmation often, but nothing compares to knowing you are serving the Lord.
Practical steps:
• We have a volunteer appreciation dinner once a year. Last year's theme was MVF Volunteers are Incredible, using The Incredibles as our backdrop and theme.
• We believe you repeat what you celebrate, so we do a goofy thing periodically we call the Golden Pinecone. We'll recognize someone who has gone over and above the call of duty and present a massive pinecone (we have to order them online) that is painted gold with glitter. Sounds strange, but it works.
What Do I Ask Volunteers to Do?
Own it. They are serving Jesus. We ask them to do everything.
• Lead teams
• Greet
• Serve refreshments
• Contact first-time guests, including connecting and following up
• Information services
• Clean
• Host the building for events, etc.