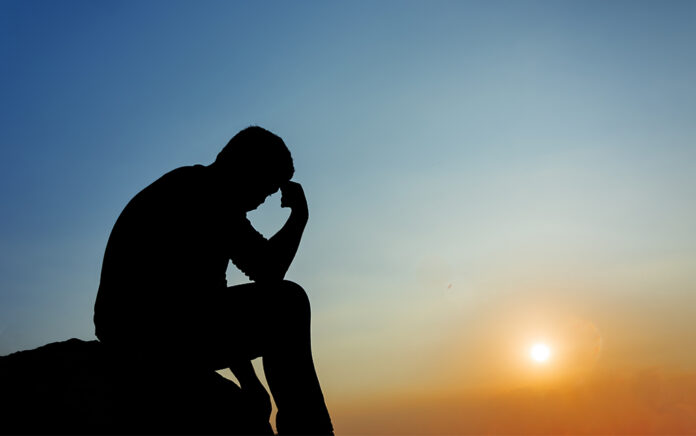 An Honest Conversation About What Many in the Clergy Deal With
The pandemic has brought innovation and creativity out of virtually every pastor across the country. It's also probably taken most of the energy out of them as well.
Pastors often hear "Can you pray for me?" but all too rarely do they hear "How can I pray for you?"
Last July, pastors said they were concerned for the unity of their church, how to care for their members, and how best to lead their congregation during such a tumultuous time. Around 1 in 8 also admitted they were personally exhausted.
"I desperately need time off," said one pastor, "but with having to organize livestreams, worship services, and Sunday school, I have no time to get away. I'm a one-person staff, and it's difficult to find someone willing to fill in for me. I've had two days off since Christmas."
These concerns and others have been amplified during the pandemic, but they are not new for most pastors. Yet pastors often feel ashamed to admit them to their church members, other pastors, and even themselves.
"While the Word certainly calls us to lean on the Lord in times of trouble, Scripture also reminds us often that we are not an island, that we need to call upon the gifts of others to find healing," said Ben Mandrell, president of Lifeway and cohost of The Glass House, a podcast dealing with the stresses and challenges of ministry families.
In a groundbreaking study of pastors, Lifeway Research found only 1% leave the pulpit behind each year, but the vast majority say they face immense pressure and difficulties related to ministry. And often, unfortunately, pastors feel as if they cannot be open and honest about these areas.
84% say they're on call 24 hours a day
For more than 4 in 5 pastors, their responsibilities feel never ending. Every moment of personal reflection can be interpreted by a member's health crisis. A day off can end with a phone call from a church leader who "needs to talk." Time to recharge can be cut short by an unexpected funeral.
Even when a pastor's work is not immediate, the continual pressure of sermon prep or the worry that something will happen can spoil a break.
While a pastor may know the theology of Sabbath inside and out, many fail to actually apply it to their lives or feel unhealthy conviction about taking time to rest.
80% expect conflict in their church
It may be wise to recognize the inevitability of conflict and the hurt that can comes along with it. "Broken people cut," said one pastor. However, living your life in a constant state of battle can be exhausting.
Pastors need to have moments where they can rest and be comforted by Christ and His people. If they are constantly looking over their shoulder for the next knife, they can't look forward to what God is doing now.
More than 9 in 10 pastors say they invest in processes and behaviors to prevent conflict. Pastors can acknowledge the reality of conflict and put plans in place to deal with it early or prevent it, while maintaining an optimistic perspective on the people God has called them to serve.
54% find the role of pastor frequently overwhelming
Even prior to the pandemic, many pastors said they find their position and responsibilities to be frequently overwhelming. Most pastors have not quit since the outbreak of COVID, but most are feeling immense pressure.
There are distinct differences between pastors who continue in the ministry and those who feel they must leave it behind, according to a Lifeway Research study. Former pastors are more likely than current pastors to report feeling isolated (62% to 35%) and believe their church has unrealistic expectations (49% to 21%).
As those feelings grow, pastors should find someone they can share their burdens with—a counselor, a mentor, another local pastor—to avoid becoming part of the statistic of those who do leave the ministry.
53% are often concerned about their family's financial security
Many pastors face this dual edged sword. They don't want to be accused of being greedy or "only in it for the money." Yet most of them face concerns their spouse and children will not be taken care of financially.
Similarly, 68% of pastors' spouses say they worry about having enough money for retirement, according to Lifeway Research.
While it may not add any dollars to their bank accounts, pastors should recognize that they are not alone in their concern over their financial future. And if they haven't spoken to their spouse yet, they should do so to see if they are feeling similar anxiety.
"The conversations are going to be raw and candid," said Ben. "Listeners will hear pastors talk about things most don't believe they grapple with, and they'll hear pastors' spouses say candidly what many are embarrassed to say. I believe the content of these episodes will be redemptive for many who have struggled in the trenches of church life."
The Glass House is available on Apple Podcasts, Google Podcasts, Spotify and Amazon Music. This article was first published on LifewayResearch.com. Used by permission.