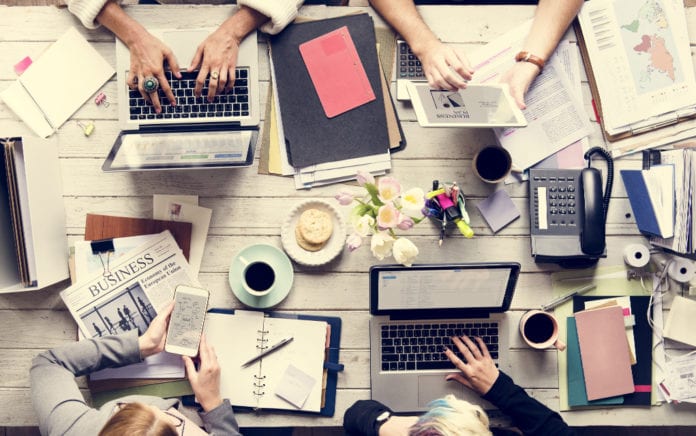 Barna Group: Most employed Christians want to do good in their places of work—but not always in a way that stands out.
In Barna's recently released study on vocation, produced in partnership with Abilene Christian University, results showed encouraging signs that Christians are living out their faith with integrity. Previously on Barna.com, data has been covered about the sacred value Christians perceive in their professions, the challenges working parents face and the church's important role in encouraging faith and work integration. In the new report, Barna examines the specific values and virtues that define today's Christians' work ethic.
Encouragingly, working Christians say they hold to standards and virtues of professional integrity that represent the church well. They are rooted in a conviction that Christians should act ethically (82 percent), speak the truth (74 percent) and demonstrate morality (72 percent). On an even more spiritual level, respondents say working Christians should make friends with non-Christians (66 percent), withstand temptation (59 percent) and do excellent work in an effort to bring glory to God (58 percent). Most believe people of faith should be guided by an attitude of humility (63 percent) and service (53 percent), while also looking out for others by speaking out against unfairness or injustice in the workplace (53 percent) and bringing grace and peace to others (48 percent).
The trend is clear: Most employed Christians want to do good in their places of work—but not always in a way that stands out. They appear less inclined to see it as their responsibility to be influential: One-third believes they should help mold the culture of their workplace (35 percent). In addition, only one-quarter says sharing the gospel is a responsibility (24 percent), pointing to a general wariness of speaking explicitly about faith, an attitude not uncommon in today's climate. However, the more exemplary Christian workers in this study show more spiritual boldness with a higher willingness to share the gospel than the average Christian worker.
Excerpted from What Faith Looks Like in the Workplace by Barna Group. See the full results.