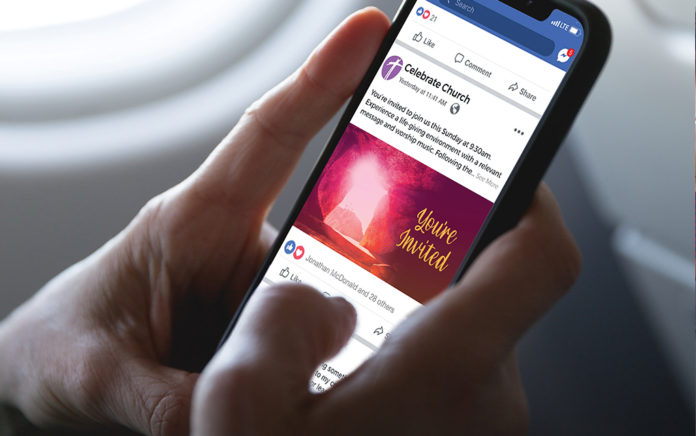 Learn more at Outreach.com/FacebookAds
Since the rise of social media, churches and ministries have had a love/hate relationship with networks like Facebook. But with over 2.8 billion users worldwide, the online community continues to be a key way for churches to engage and connect with people digitally.
Facebook ads are now an important strategy that smart churches are using to reach and invite their communities to church with increasing success. The downside is that social media sites frequently change their ad "rules" and most church leaders do not have the time or resources to fully understand how to engage effectively. That is where Outreach Facebook Ads come in.
Created by Outreach Inc., the parent company of Outreach magazine, the Outreach Facebook Ads team is made up of professional designers and social media experts who stay up on the latest changes. They will create and post an ad to your church's page that promotes your event and links to your website. The team also targets the right audience, monitors the success and provides reports during and after your ad campaign. There are also three ad package sizes to choose from so any size church can use the service.
Churches who have tried the service are seeing hundreds of clicks on their ads and tens of thousands of impressions. In fact, during fall 2019 over 1.4 million people were reached by an Outreach Facebook ad. To learn more, visit Outreach.com/FacebookAds.