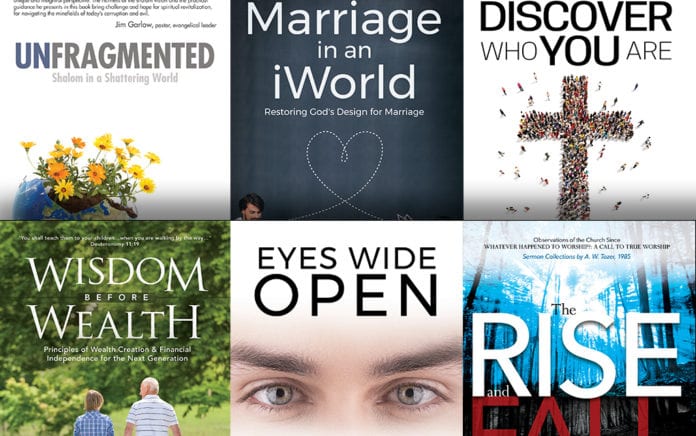 Equip Press from Outreach, Inc., publishes books from mission-focused pastors and church leaders.
Historically, if a new author wanted to get published, they would need to get an agent to submit their manuscript to a publishing house. But with the advent of self-publishing—the publication of media by an author without the involvement of a traditional publisher—the market was flooded with printed and digital books of varying quality.
One audience, however, has been underserved: ministry leaders.
Equip Press, a division of Outreach, Inc., the parent company of Outreach magazine, focuses on books for pastors and ministry leaders. It only accepts and publishes books that promise to equip the church to reach people with the gospel of Jesus Christ.
Launched in 2017, Equip Press offers different levels of editing, cover design, typesetting, an ISBN, putting the book on Amazon, distribution through Ingram and coaching upon request. But that is where the similarities with other custom publishers end.
"We aren't just a self-publisher," says Equip Press Publishing Consultant Michele Tennesen. "What separates us from other publishers is that we are part of Outreach, Inc. When you publish your book with us, we can leverage the different media channels at Outreach."
Outreach, Inc. owns more than 10 websites, including SermonCentral.com, ChurchLeaders.com, ForEveryMom.com and OutreachMagazine.com.
With more than 30 years of experience in Christian publishing with such companies as Multnomah and David C. Cook, Tennesen understands the importance of getting a new author and title in front of as many book buyers as possible. That's why Equip Press closely monitors how its books are doing online.
"We are the only company that can provide reports of exactly where the author's book was posted and how many views and clicks it received," she says. "We also analyze the effectiveness of promotional copy on sites such as Amazon and tweak it to get better responses."
New for 2019, Equip Press will offer its authors both a free one-year subscription to Outreach magazine and a free Pro membership to SermonCentral. In addition, this year marks the first time Equip Press books will be sold on ChurchLeaders.com.
"We also are working on a system to take sermons to books," says Tennesen.
For more information on how you can get your ministry book published, visit EquipPress.com.