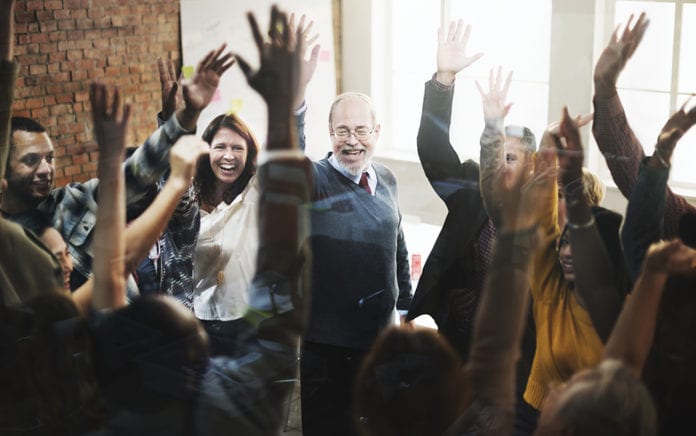 Leading in person can form a stronger team and culture.
When we first started seeing serious growth at Vanderbloemen Search Group, we had an idea: What if we could serve the church by building an executive search firm that was entirely virtual? We could charge less, serve more churches and sleep at home every night.
We set up all the right models, used all the right technology and employed best practices from every angle.
But it was a miserable failure. Client satisfaction dropped drastically. Searches took longer with fewer wins.
We closed that arm of the business after nearly two years. During the autopsy of this venture, someone came up with a big theological takeaway: "If virtual worked, Jesus probably would have just Skyped it in."
There's probably some theological holes in that statement, but it made me smile. It made me realize that most of the time, leadership works when the senior leader is present.
Sure, sometimes virtual work actually works. But with senior leadership, Skype is out, and incarnational is in.
In researching over 100 teams that have won awards for winning workplace cultures, one common factor emerged: The leader of the organization was a barometer for culture.
Here are three lessons I learned from my research.
1. Be More Present Than Ever.
I think the school of thought that believes "officers never eat with the enlisted men" is less true than ever.
With the rise of millennials in the workforce, there's an increasing need for "flattened" organizational structures. Leaders of teams with a winning culture are leaders that hang out with, listen to and seek counsel from their entire team. It doesn't mean leaders don't lead—it just means that time with the team pays bigger dividends than ever before.
2. Actively Live Out Your Cultural Values.
It became clear through employee interviews at companies with winning cultures that the leader of the team was the biggest champion of the values. I've interviewed many pastors on this subject, and a majority have told me they see this in a new light. A pastor who was in our office recently said, "Once I started waving the culture flag, everyone got on board. We are now more aligned than ever."
3. Champion Those Who Live Out Your Culture.
If there's a leadership lesson I wish I had known earlier in my career it's the adage, "Criticism should go up an organizational chart, and praise should always flow down." If you want to bolster your team culture, take an incarnational moment and write a handwritten note to a team member thanking them for living out your team values in a specific way. It will show that you notice and that you care.
I'm learning that when it comes to culture, you cannot phone it in. Take time to lead in person, and you'll find a culture and team that aligns better than you ever thought possible.