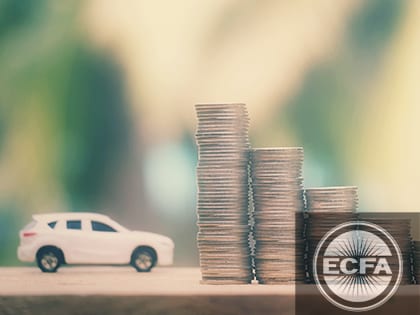 Before you allow the personal use of church-owned vehicles, review these guidelines to reduce the church's liability.
Consider these recommendations before implementing a personal use of church-provided vehicle policy.
1.Check with your insurance carrier to ensure coverage of corporate vehicles during personal use. Some carriers may require an additional rider/policy or that each employee carry a separate individual proof of insurance for personal use of church vehicles.
2. Enforcement of the policy is important. If the policy is not enforced, it may raise legal ambiguities in the event of an accident.
3. Consult your attorney and insurance carrier regarding limiting the church's liability and/or requiring employee responsibility for any traffic/parking tickets. If adopted, ensure these clauses are obvious to the reader and possibly even require an additional signature(s) or initials.
4. Make sure employees know and sign the policy.
SAMPLE POLICY
All business-related expenses for corporate vehicles (gas, repairs, insurance, etc.) will be paid by the church. However, employees are expected to exercise care in ensuring required maintenance is performed on vehicles and to notify a supervisor if vehicles are damaged, defective, or in need of repair.
Contemporaneous logs will be maintained for tracking all business and personal use of corporate vehicles. At the end of each calendar year, the church will determine the value of the non-business miles using appropriate IRS valuation rules, and this value will be added to the Form W-2 compensation of employees driving corporate vehicles for personal use.
It is prohibited to operate a corporate vehicle if you …
• are under the influence of any alcohol, illegal drugs, or legal drugs which may adversely affect your ability to safely operate a motor vehicle,
• have been medically required to stop operating a motor vehicle, or
• are not currently licensed by a state in the United States (or a country/territory, with which the United States has reciprocity with) to operate a motor vehicle.
I understand that [Church Name] will not be liable for any accidents while the vehicle is being used or parked for personal use.
x______________________________________________
I understand that I am personally liable for any traffic and parking tickets as well as any other moving violations under applicable motor vehicle laws. This includes any violations in the church's name over which the employee had control, including, but not limited to, current registration and proof of insurance.
x______________________________________________
IMPORTANT
I have carefully read the above policy, understand it, and agree to follow it.
Printed: ________________________________________________________
Signed: ______________________________ Dated: _______________
Used with permission from the ECFA Knowledge Center. ECFA.org