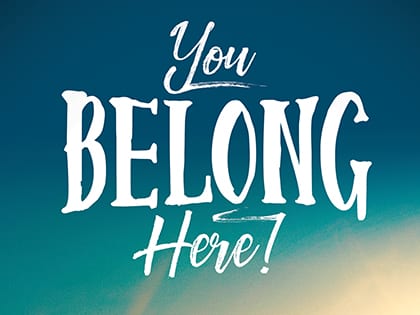 September 16th is National Back to Church Sunday and we've got free resources to help your church participate.
Back-to-Church Sunday
On Sept. 16, churches across the country will celebrate National Back to Church Sunday, a movement to encourage church members to invite every person in America back to church. Now in its 10th year, the goal of this year's campaign is to have more than 10,000 churches participating and inviting their community to give church a try.
Free Resources
• 500 free engager invitations. To help congregations get involved, Outreach Inc., parent company of Outreach magazine, is offering 500 free engager invitations that will have space to add your church's information. Engager invitations are designed to help church members begin spiritual conversations and also serve as a way to invite people to your church.
• Inclusion on FindAChurchNow.com—Your church can add its information for free to the map at FindAChurchNow.com.com in order to direct seekers to your church.
• 7 social media graphics
• 7 website graphics to promote your events and services
• Video—Exclusive video to motivate your congregation for the fall ministry season
• Fall-themed PowerPoint template
The 2018 Back to Church Sunday Event Kit
Churches that used last year's Back to Church event kit saw 13 percent higher attendance than churches that didn't. The 2018 kit has everything you need to make this year's campaign a success, including:
• 8 videos, including a countdown ($140 value)
• "You Belong" t-shirt
• Following Jesus gift book
• Chosen gift book
• "BELONG" wristband
• Digital resources including 14 web and 35 social media graphics
• Coupon book with nearly $200 in Back to Church Sunday product discounts 2018 campaign planning guide
• Promo tool samples, including three posters
• Children's lesson content, activity and crafts plan, promo video, printable coloring pages and web and social media graphics
Plus, you can add your church logo and service times to the end of any of the Back to Church Sunday videos for only $59.99 each. Call (800) 991-6011 for details.
Need more information? Want to preview the videos? Visit BackToChurch.com.