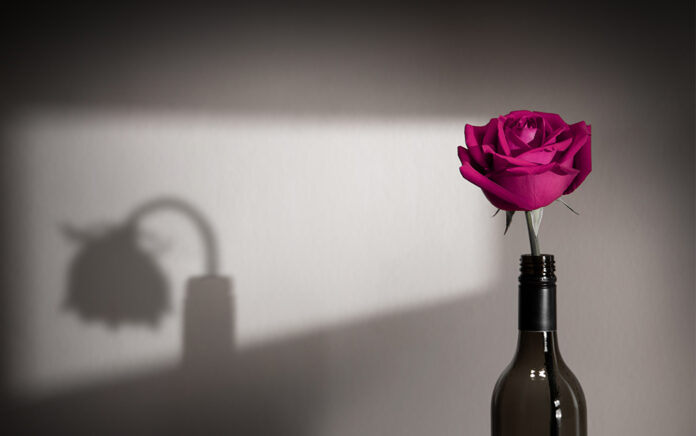 No one denies young people's mental health struggles. Why have so many of us Christians failed to offer solutions?
There's an epidemic of mental-health misconception in the church, and it's causing real harm to our youth. I know this from experience.
I started following Jesus at a young age and began struggling with anxiety and depression at eight years of age. I grew up with an angry father. When I was home, I tiptoed around his alcohol abuse and bullying. At school, the bullying would continue—most often from friends.
As a Christian, I knew Jesus wanted me to feel loved, accepted, and free. Christian leaders were mostly silent on these issues, but when they did address the topic I thought that finally the storm swirling inside of me would be calmed. But their well-intentioned advice seemed to make things worse: Just pray about it. Anxiety is sin, so trust Jesus more. Are you reading your Bible? And more. I followed their advice, but it didn't help.
It wasn't until I graduated college—14 years after my struggles began—that I climbed out of my mental health struggles. God led me on a winding journey to freedom through counselors' offices and implementing principles after studying theology, psychology, and neuroscience. It wasn't easy, but I finally found a path to a thriving life with God that didn't hinge on over-spiritualized solutions.
On the heels of a global pandemic, it's clear that our nation's collective mental health is deteriorating. Furthermore, children and students are at higher risk for anxiety and depression than before. We need a better framework to address mental health issues in the Church—one that doesn't exacerbate struggles with anxiety, depression, and suicidal thoughts.
In April 2022, the U.S. Preventative Services Task Force recommended anxiety screening for all children ages 8 to 18 due to rising "anxiety, depression, suicidal behavior, and suicide" among young people. The task force makes this recommendation as our health system is overwhelmed by an overall increase in people seeking treatment for anxiety.
Here are five of the best ways we can elevate the conversation and help our youth experience a thriving life with God.
1. Avoid "Just pray about it."
Regularly talk about it.
Talking about mental health struggles is still taboo among many Christians. But unlike previous generations, talking about mental health is common for Gen Z.
Recent Barna research has shown that "connecting with a person other than family" and "talking with someone" are Gen Z's preferred ways to address anxiety and loneliness in their lives. They're willing to talk about their struggles. Let's engage them judgment-free.
2. Avoid "Anxiety is sin."
Separate mental health struggles from a lack of faith.
Mental health struggles don't simply stem from faithlessness. Instead, they often develop because of painful or stressful experiences, particularly during childhood.
It took me decades to realize my mental health issues weren't random. They developed as coping mechanisms to survive turbulent times of hardship. My brain was literally rewired to manage the stresses and pain I experienced as a child.
Telling people to "just have more faith" encourages them to measure faithfulness to Jesus against trauma responses. We can help relieve this burden for young people and each other by helping them see that their struggles aren't simply a product of their present faith but of their past painful experiences.
3. Avoid "Just read your Bible more."
Help them discover the "why" behind their mental health struggles.
God created us with legitimate needs and desires: to be loved, known, accepted, connected, and safe. When these needs go unmet or are outright rejected, struggles ensue.
Unmet longings, along with other contributing factors, can ultimately lead to mental health struggles. Once we discover the "why" behind our struggles, we can uncover the unmet longings and move toward a solution.
4. Avoid "All you need is Jesus."
Normalize the idea that it's OK to have Jesus and a therapist.
Yes, when it comes to our salvation all we need is Jesus, but for almost everything else God created us to need one another. The New Testament states the words "one another" 100 times, and many of these instances are in the context of loving, supporting, and caring for one another. Overcoming our struggles is a community effort. Almost all Christians would agree with this in the context of church community, but many struggle at the thought of professional help.
But in reality the fields of psychology and medicine are gifts from God. We have no issues going to the doctor when we're sick. We visit the emergency room when we break a bone. So why is it often seen as taboo or faithless when we seek help for our mental health?
God can heal through supernatural means, but he also provides help and healing through psychology and medicine. We can help young people by modeling a life that invites all kinds of voices and professionals into our pursuit of mental well-being.
5. Avoid "Just stop."
Help others develop healthy habits.
Try recommending some of the following habits to help young people grow spiritually, emotionally, and mentally:
• Connect in meaningful ways with God and others. Process uncomfortable emotions, fears, and feelings. Talk about your life, cares, and dreams.
• Reduce technology use. There's nothing wrong with social media, video games, and streaming videos, but they can lead to disconnection, comparison, and unhealthy coping.
• Read about God's love for them in the Bible and sit in God's presence. Embolden people to seek the affirming words of God. Encourage them to slow down, sit with their Creator, and enjoy his presence.
Mental health struggles are not the end of the story. Just as God designed our physical bodies to heal when we get a cut or scrape, he also created our souls and minds to heal. God uses every thought and action to physically rewire our brains through neuroplasticity—the brain's ability to modify and change structure and function.
It may not be easy or comfortable for many of us to help young people address mental health issues. But if we believe our job as Christians is to address suffering, it's time to replace worn-out and empty platitudes with genuine solutions.
As the church, we can, and we must.
Ben Bennett is an author, podcast host, speaker, and the director of Resolution Movement at Josh McDowell Ministry. He is the co-author, with Josh McDowell, of Free to Thrive: How Your Hurt, Struggles, and Deepest Longings Can Lead to a Fulfilling Life (Zondervan).