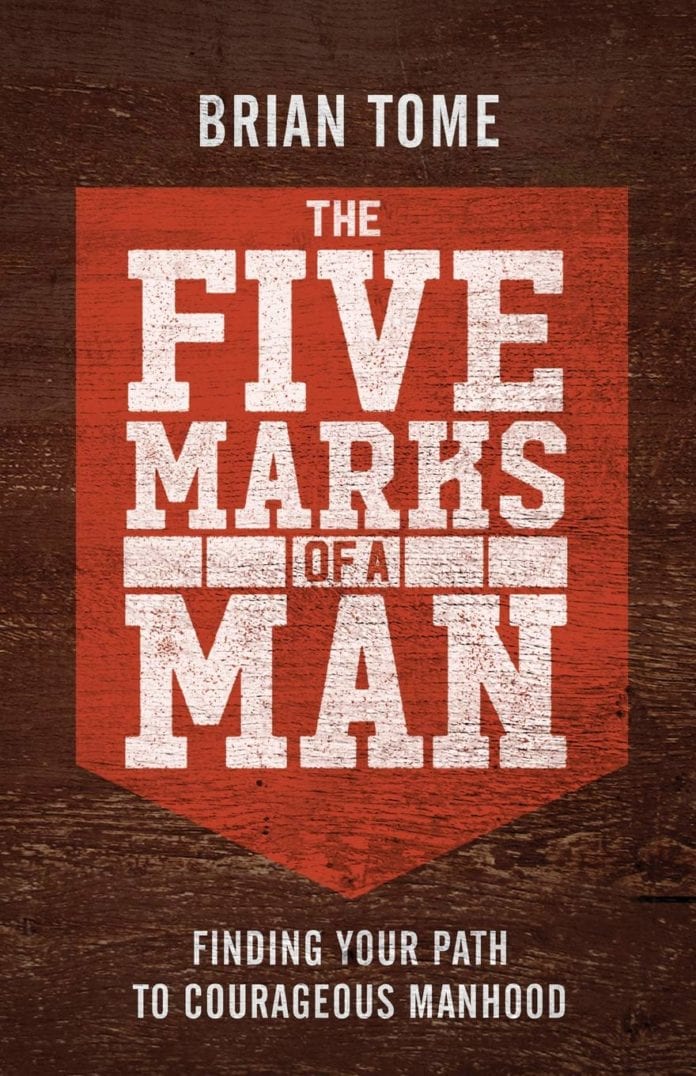 Brian Tome: Finding Your Path to Courageous Manhood
The Five Marks of a Man
Finding Your Path to Courageous Manhood
(Baker, 2018)
WHO: Brian Tome, senior pastor at Crossroads.
HE SAYS: "No matter where you are in your life, no matter what you've done, you can choose today to be a man."
THE BIG IDEA: What differentiates a man from a boy is how he lives. These five biblical markers of manhood should inspire men to grow into who God created them to be.
THE PROGRESSION:
Part 1, "Men Have Vision," explores the idea that men are focused on the long run, not the short term. Part 2, "Men Take a Minority Position," explains how men aren't afraid to go against the flow.
In Part 3, "Men Are Team Players," the author embraces the idea the men make each other better and respect authority. Part 4, "Men Work," talks about the importance of serving others and producing results.
The book concludes with "Men Are Protectors," a detailed look at how men should treat women, deal with money and keep pushing themselves.
"It's time to man up."
Order this book from Amazon.com »
Read an excerpt from this book »