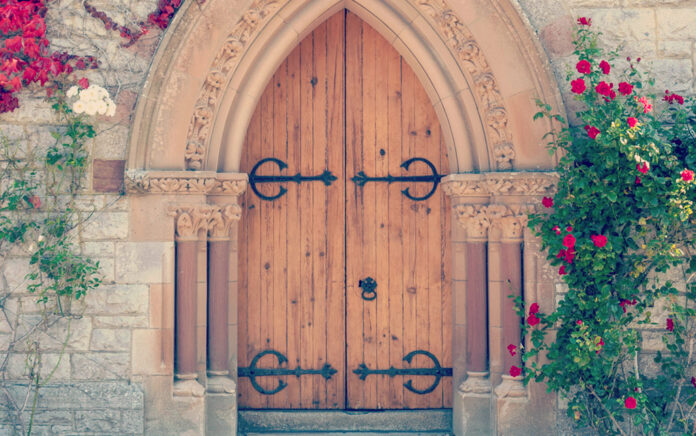 Change should be seen as a positive antidote to reclaim the church's health for future generations.
Recently I had a wonderful conversation with a group of church leaders facing a change season in leadership and the future direction of their local church. Every time I speak with dedicated church leaders, I get a sense of thankfulness for what God is doing inside the local church. Yet, it can be scary when a change season comes to even the most seasoned church member. Most church boards must ask themselves, 'Are we willing to go through the pain for the cure?' The pain is change, and the cure they are seeking is spiritual and numerical growth. Even healthy churches have to constantly find new ways to maintain the status quo because of the fickle nature of church attendance in today's culture. 
So, what should you know if you are in a season where change comes knocking at the door?
Change is uncomfortable.
Many people talk about change like it is nothing, yet change is uncomfortable when change comes to a person or even a church's life. It is inevitable that with change, there is pain and pushback. Pain comes from giving up on a person's desires for a stronger will, which causes resentment because of the changing nature within the church. This is seen through withholding tithes, small meetings rallying the troops against the change, families stopping attending services, and even outright insubordination by ignoring the change mandate and pretending it does not apply to them. It is a reminder that change is uncomfortable because it makes the church conform to a new season that some may not be ready to enter. 
However, the alternative is staying the same and slowly losing members through death, as no new infusion of spiritual life is breathed into the church. Instead of seeing change as a menace, leaders need to see change as necessary for future growth. 
Change is for the future.
I love old, well-established churches with a rich history—serving in the established church, I enjoy learning the history, the past challenges, and the God moments where something extraordinary happened. By understanding the past, I am able to see the future more clearly. Change is not for yesterday but for the day that has yet to come. Change should never be for change's sake, but change comes when a program or space has outlived its spiritual effectiveness in reaching the lost with the gospel. The church's focus is to be a missional outpost to spread the Good News of Jesus. When the church turns into a social club focused on those within the four walls of the church and not the ones dying and going to hell outside the church's walls, then change must come. 
If the people attending the local church do not look like the people surrounding the church, then change must come. If more people drive into the church than living near the church, then change must come.
Change should be seen as a positive antidote to reclaim the church's health for future generations.
Change is about addition through subtraction.
The most painful part of a change season is when a person or family leaves because of the changes you have suggested and implemented. To know they left because of the change and not because God is calling them away pierces my heart more than they know. In these grieving seasons of loss, I have learned to turn that pain into prayer for the family who left and for the progress of the local church community. While prayer may not bring a person back, prayer sustains the lines of communication with God to make sure you are leading with his wisdom and direction. 
I have come to understand that God places the right people and leaders in the church for the needed season. Sometimes seasons are long, but others are short, and as a leader, you can not fear what season you are in, but to remain seasoned in prayer to know where and how God wants you to direct the local church. While some will go, know this truth; God will bring others into your fellowship that will help the church go to new heights like never before. 
Change is about obeying God.
As you read scripture, you see a central theme that carries through the sixty-six books of the Bible, that is, obedience brings about God's blessings. When leaders missed God's best for their ministry, it was when they failed to be obedient to God's plans for their life. What about your local church? Are your people being obedient to God's plans? Have you led them in a season of prayer, discernment, strategic planning, and implementation? I have lost some wonderful leaders in my time ministering in the local church. But what I saw as a loss early on became a gain to the kingdom when I saw them flourish at another church and then saw how God blessed my local church with new leadership who brought forth incredible abilities. Instead of fearing change, God wants us to obey his change. 
While change can be scary and every loss painful, God always restores. I am reminded that for 42 chapters of the book of Job, he losses all, but he never gives up God, and in the end, he is given a double portion blessing. So too, when you keep serving God faithfully, a blessing will head your way.
Let me encourage you to lean into a change season, do not hide from it because God is getting ready to pour out a storehouse blessing upon your local church if you are willing to face the consequences of leading change.