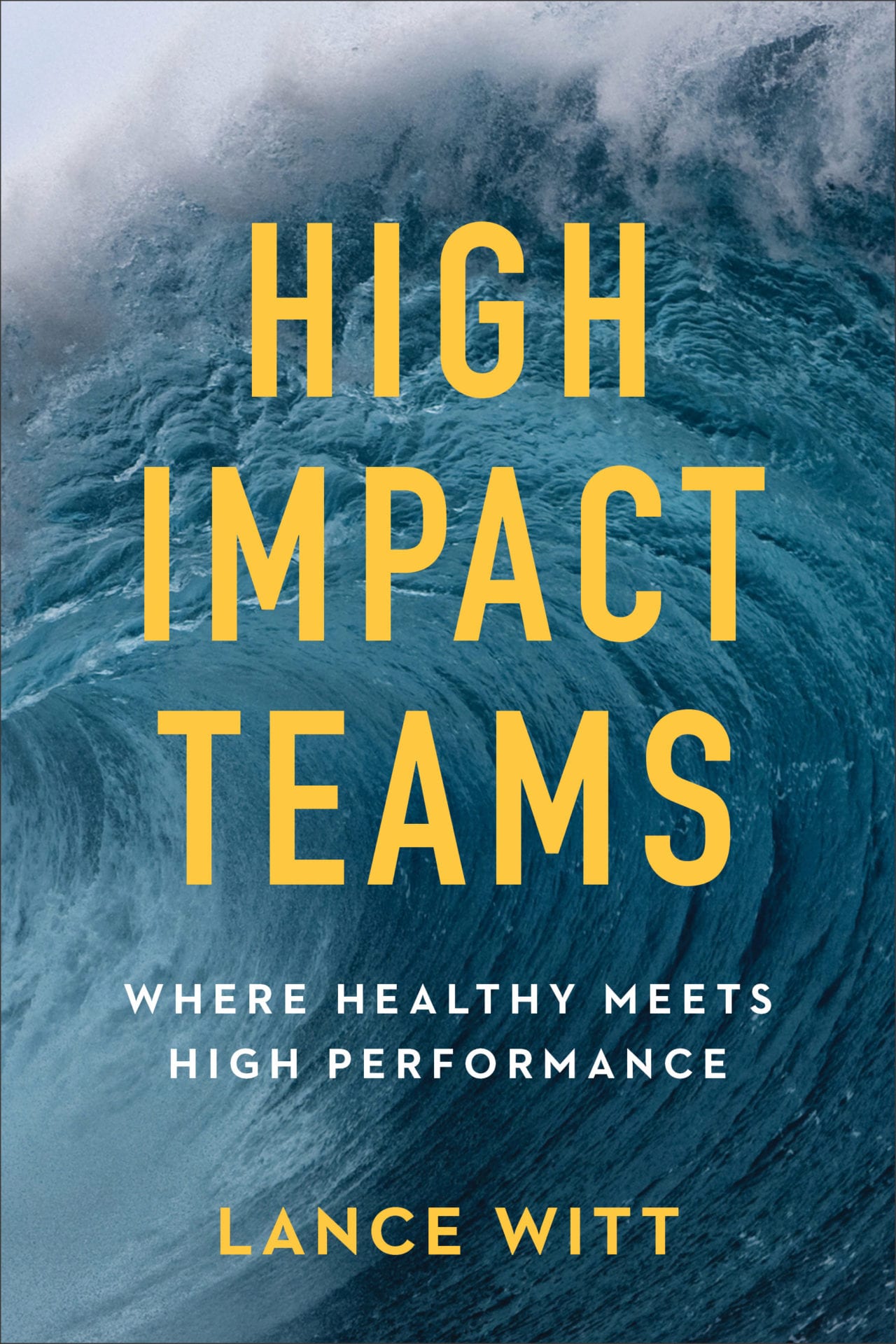 Lance Witt: Where Healthy Meets High Performance
High Impact Teams
Where Healthy Meets High Performance
(Baker, 2018)
WHO: Lance Witt, founder of Replenish ministries and former executive and teaching pastor at Saddleback Church in California.
HE SAYS: "You never accidentally become a great team. It takes focus and intentionality and tenacity. It is active, not passive."
THE BIG IDEA: A straightforward guide to building a next-level team that is emotionally, spiritually and relationally healthy, productive and high-performing.
THE PROGRESSION:
Structured in eight sections, this book starts with the leader examining themselves, their relationship with God and their shadow issues. Part 1, "Own It!" looks at personal responsibility while "Bring Your Best You," which is Part 2, encourages readers to look at their motivations, patterns and rhythms.
Part 3, "Define the Win," challenges leaders to define success and raise a team's productivity. Part 4, "Get 'Er Done," explores the work the team needs to do.
In "Prioritize Relationships," is about interpersonal dynamics on the team while "Defuse Land Mines" helps leaders solve problems and have uncomfortable conversations for the health of the team.
Finally, Part 7, "Craft the Culture," presents ways to define organizational DNA, and Part 8, "Moving Forward," gives a template for a high-impact team. Each chapter ends with group discussion questions.
"The starting point in building a great team is to 'choose life.' Take personal responsibility. Own it."
Order this book from Amazon.com »
Read an excerpt from this book »