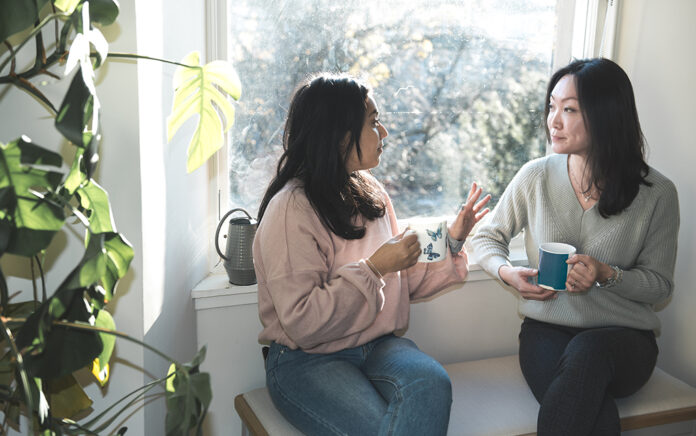 Evangelism cannot be a fad but an initial waypoint to share the love of Christ with a stranger.
As part of my daily routine, I search for opportunities to find joy in my daily walk. Joy can be found in life's simplest pleasures or the most complex situations. If one looks for joy in their daily routine, however mundane as it might be, joy will be found. Upon entering the room where I was to lead a church revitalization training, there sat a teapot with cup and saucer and the pastor pouring a cup of hot tea. I could not help but find joy in the simple act. As part of my daily routine, a cup of hot tea usually finishes off my night, so here, well over a thousand miles from home, a teapot and cup would become an act of teacup evangelism.
The saucer and teacup represented more than just objects to be admired, but tools for evangelism shared between the host and the guest. As I sipped on the hot tea and listened to my host as I asked questions, the Lord revealed four basic principles that anyone could use to develop their teacup (coffee/food) evangelism. 
A Cup of Care
I have probably had more than a hundred cups of tea in the last six months, but this cup tasted different in a crowded room filled with pastors visiting with one another. It was not the brand of tea, nor the brightly colored cup and saucer I held in my hand, but the Christlike care inviting a stranger to sit down even for a minute to share in a cup of tea. The invitation that seemed simple to any outside observer became meaningful to me as it reminded me that Christ had come down to offer me the cup of life. The cup in my hand not only warmed my body but my heart and revealed that God was amongst us in the room that morning. 
A Cup for Conversation
As I sipped on the next cup of poured tea, the conversation flowed easily as the host and I danced from topic to topic within the subject matter of service within the church. The act of pouring out the tea from the pot to the cup was not as important as where it led. Churches and leaders today are looking for creative ways to share Jesus with strangers, and right in my hand, it was a tool used to share Christ's love. 
Leaders often look to use the latest fad or make something cool again and miss what is already in their hands. Think about it this way: Everyone can share a conversation with a stranger, yet many do not. Why? Fear of the unknown and the uncertainty of what will or will not happen. Yet, the conversation can lead to evangelism, thus leading a person to Christ. 
A Cup of Christ
In the Garden of Gethsemane, Jesus went to pray and seek the will of God. As he poured out his pain and love for the world, he spoke of the cup of sin and asked it to be taken away if that was God's will. However, Jesus did not run from the challenging conversation and instead embraced the call on his life. Christ, in that moment, took on the sin of the world and gave life to each of us in return. 
While you may not redeem sin in that first or even second conversation with a stranger, you would be following in the footsteps of Christ. Pray for God's will to be done as you speak with a stranger. Seeking his wisdom for whom to talk with—then being open to either rejection or an opportunity to extend Christ to another. 
A Cup of Commitment 
Evangelism cannot be a fad but an initial waypoint to share the love of Christ with a stranger. There is no doubt that my host loved tea and wanted to share her passion with others. But it was her way, how she shared her Jesus story with me. Each day in your daily walk, you have an opportunity to live out your faith in the simple acts of opening a door for someone, speaking to someone who has the same item as you in your cart at Walmart or even sharing a hot cup of tea. While the world around you is changing, the opportunities to serve Jesus become vast to share his Word. Through a teacup or some other method, God calls his church to keep the commitment of telling others about him.
As I stood up to teach that morning, I could not help but smile on the inside that I found joy in the simple act of teacup evangelism.