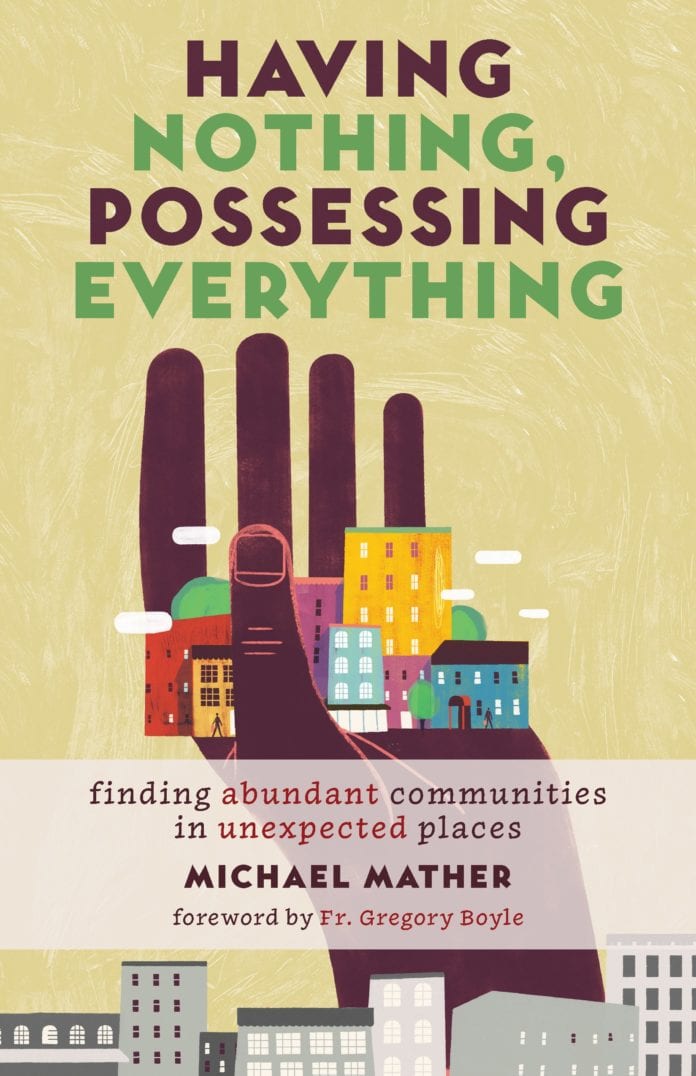 Michael Mather: Finding Abundant Communities in Unexpected Places
Having Nothing, Possessing Everything
Finding Abundant Communities in Unexpected Places (Wm. B. Eerdmans, 2018)
WHO: Michael Mather, pastor of Broadway United Methodist Church in Indianapolis.
HE SAYS: "I began my work as a pastor committed to addressing the scarcity that I saw in the lives of the poor and the marginalized, and now I often feel overwhelmed by the abundance I see, riches where I had thought there was nothing."
THE BIG IDEA: This collection of stories offers inspiration and tips for finding abundance in scarcity.
THE PROGRESSION:
The author explains how, in two Indiana congregations he has served, the importance of investing in people.
"We've found that when we equipped our neighbors with money, we got a substantial return, because investing in our neighbors helped encourage more and more of them who were doing good work."
Order this book from Amazon.com »
Read an excerpt from this book »