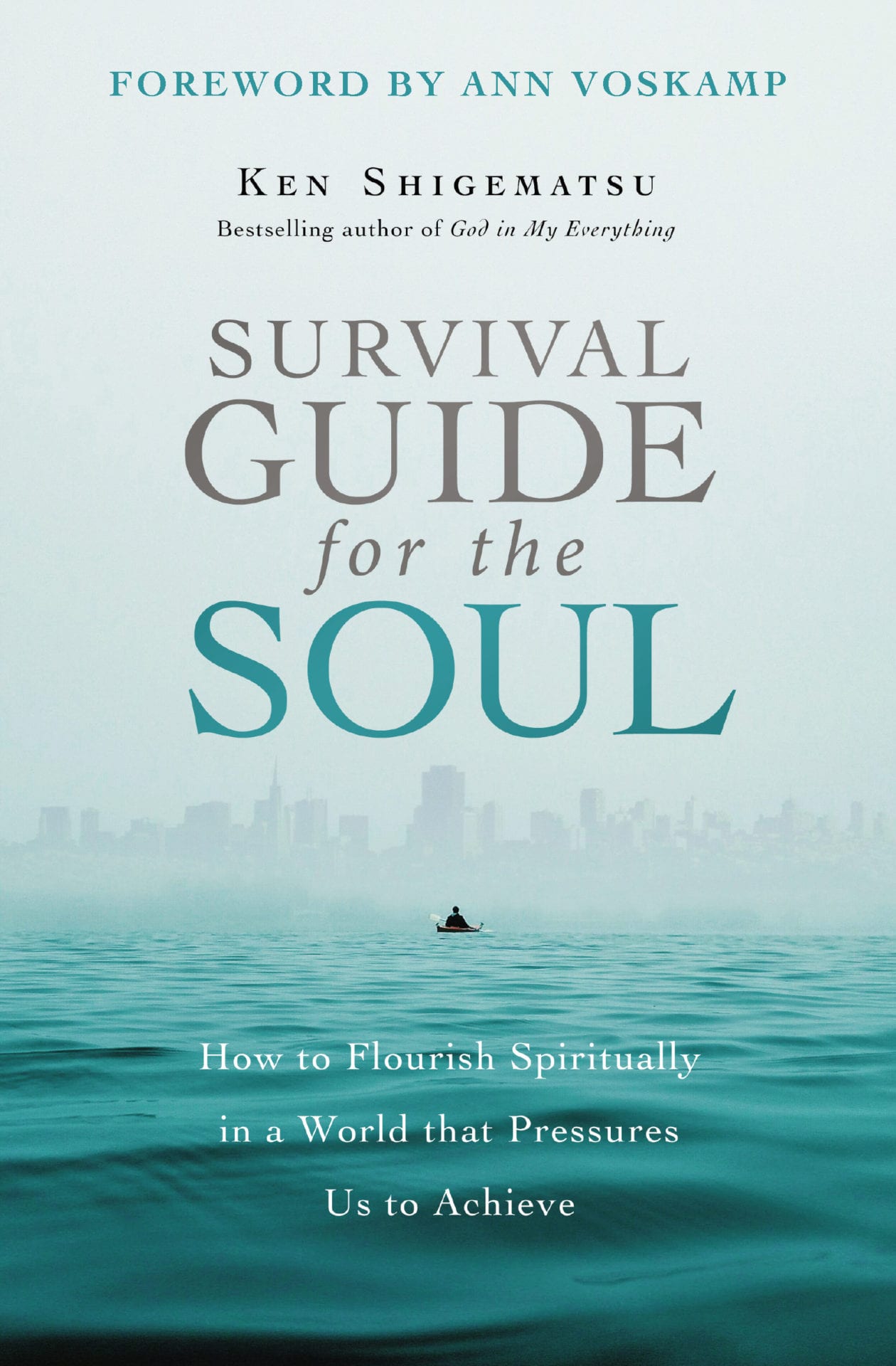 Ken Shigematsu: How to Flourish Spiritually in a World That Pressures Us to Achieve
Survival Guide for the Soul
How to Flourish Spiritually in a World That Pressures Us to Achieve
(Zondervan, 2018)
WHO: Ken Shigematsu, senior pastor of Tenth Church in Vancouver, B.C.
HE SAYS: "Knowing we are deeply loved by our Creator frees us to pursue a life of significant, enduring achievement—a life that is not driven by fear and anxiety but one that springs from a deep well of joy and gratitude for the love and grace God has shown us."
THE BIG IDEA: An introspective look into spiritual practices that can strengthen and deepen our love for God in the midst of our demanding society.
THE PROGRESSION:
Part 1, "The Two 'Adams' in Every Soul," examines contentment and the duality of our nature to want achievement and a soulful relationship with God. This section also lays out the spiritual practices that will be outlined in the next section.
Part 2, "The Survival Habits of the Soul," spends a chapter on different spiritual practices that add to our understanding of God: meditation, Sabbath, gratitude, abundance, servanthood, friendship and vocation. Each chapter ends in reflection question for group use or individual study.
"This letter to myself is a guide to surviving the damaging effects of a driven life, a way of overcoming the need to succeed by living satisfied in the acceptance and love of God."
Order this book from Amazon.com »
Read an excerpt from this book »