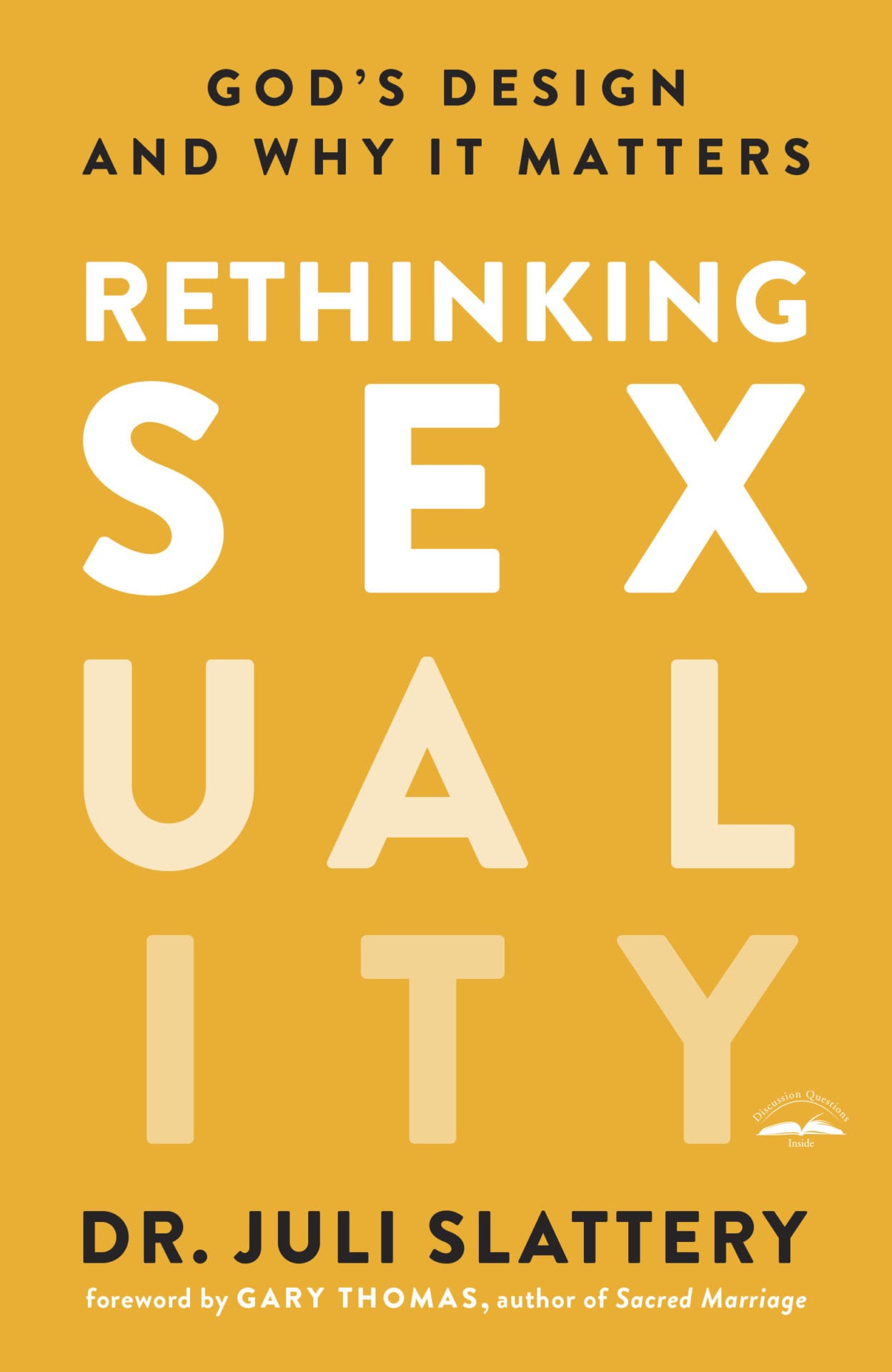 Juli Slattery: God's Design and Why It Matters
Rethinking Sexuality
God's Design and Why It Matters
(Multnomah, 2018)
WHO: Juli Slattery, a clinical psychologist and cofounder of Authentic Intimacy.
SHE SAYS: "The body of Christ is in desperate need of mature Christians who are rooted in both God's unchanging truth about sexuality and his life-changing love toward humanity."
THE BIG IDEA: Viewing sexuality as a territory to reclaim, this practical resource presents a broad, effective approach toward the pain of sexual brokenness.
THE PROGRESSION:
Part 1, "A New Paradigm—Sexual Discipleship," suggests that Christ followers can view sexual brokenness and its accompanying pain and guilt as an opportunity to pursue God.
In Part 2, "Looking Upward—Knowing What We Believe," is the longest section of the book and deals specifically with five building blocks for a biblical view of sexuality.
Part 3, "Looking Inward—Living What We Believe," shifts the challenge from combating sexual problems to modeling sacred sexuality.
The book concludes with "Looking Outward—Passing on What We Believe," looks at two practical ways that readers can be part of sexually discipling others.
"The church may be teaching us what to think about sex, but the world is training us how to think about sex."
Order this book from Amazon.com »
Read an excerpt from this book »