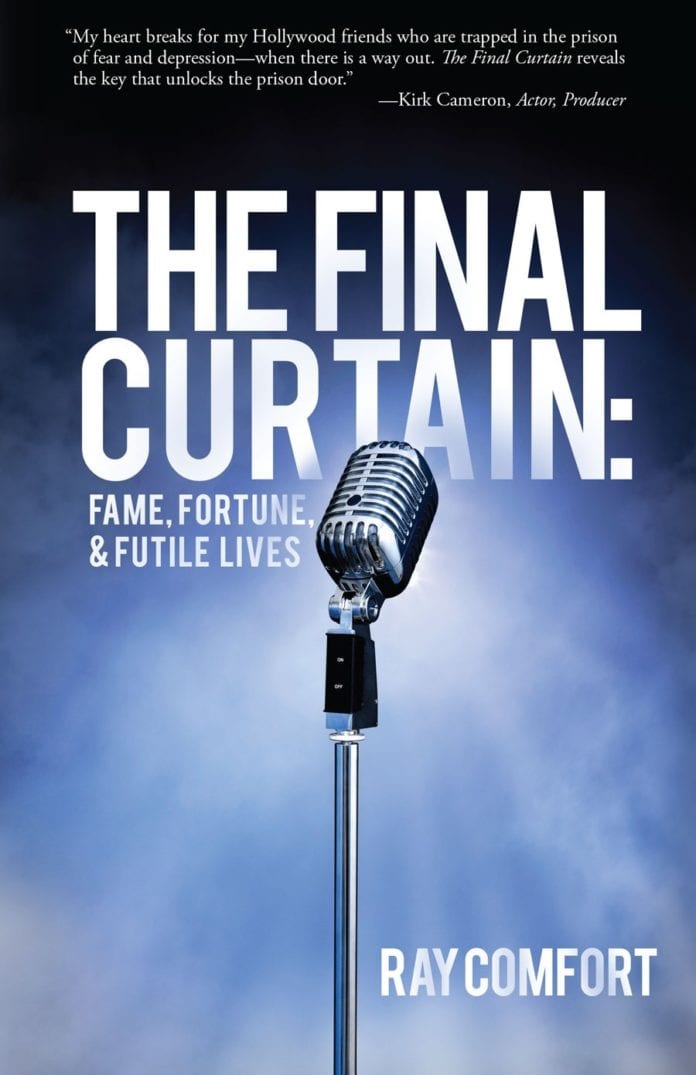 Ray Comfort: Fame, Fortune and Futile Lives
The Final Curtain
Fame, Fortune and Futile Lives
(New Leaf Press, 2018)
WHO: Ray Comfort, founder of Living Waters Publications.
HE SAYS: "The Bible speaks of having a strong confidence in God, and the more confidence or trust I have in him, the less fear I will have thinking about dying now and when death comes."
THE BIG IDEA: The author profiles several well-known celebrities who either committed suicide or who have battled depression in order to demonstrate that fear—especially the fear of death—can be the cause of depression.
THE PROGRESSION:
The author dedicates a chapter to each celebrity he profiles, such as Michael Jackson, Carrie Fisher, Robin Williams and Rita Ora. He also includes discussion questions and biblical stories.
"We are surrounded by a world that lives in a secret despair. They are looking for light. Do more than smile. Love them. Reach out to them with the gospel."
Order this book from Amazon.com »
Read an excerpt from this book »