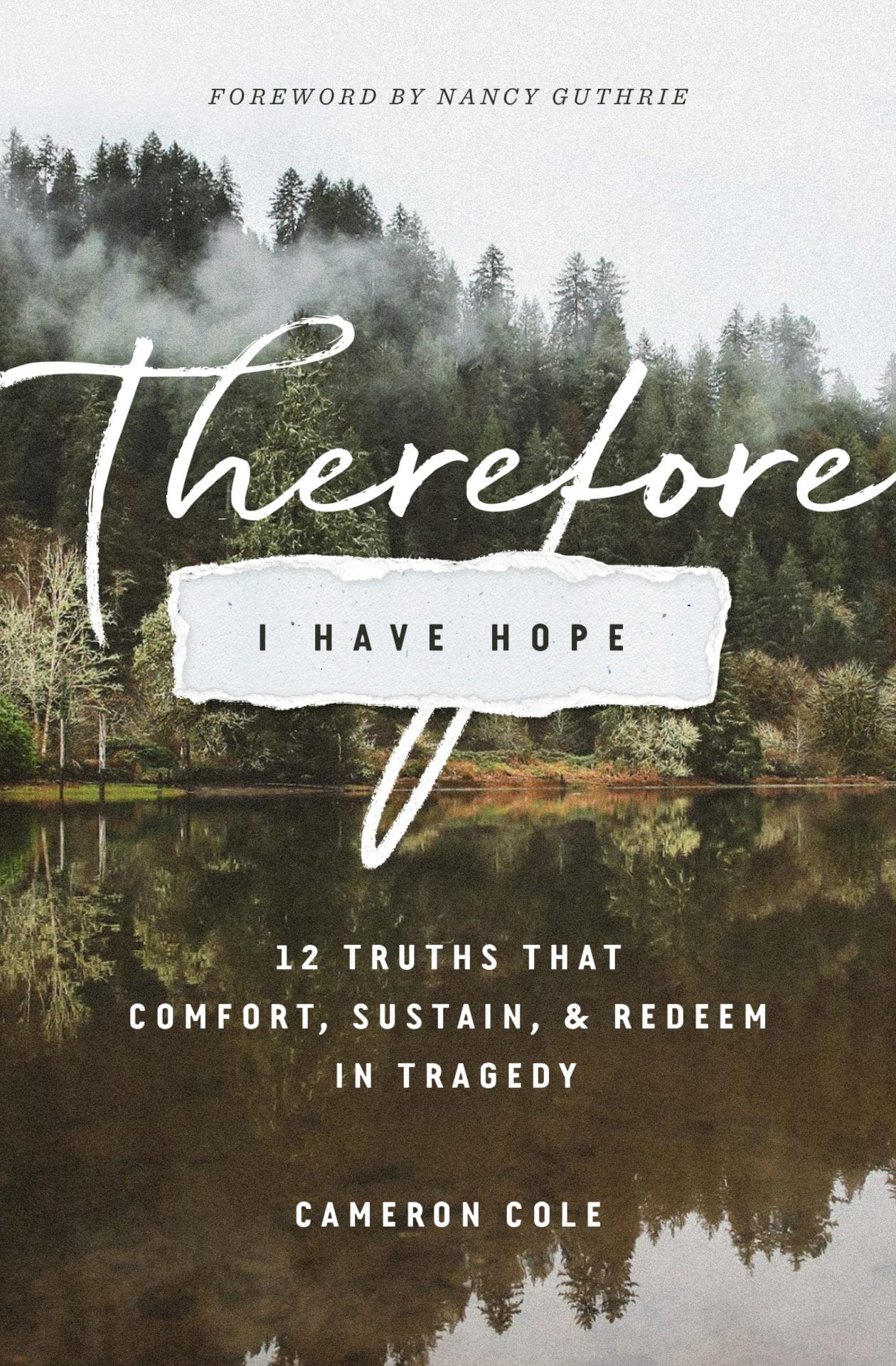 Cameron Cole: 12 Truths That Comfort, Sustain, and Redeem in Tragedy
Therefore I Have Hope
12 Truths That Comfort, Sustain, and Redeem in Tragedy
(Crossway, 2018)
WHO: Cameron Cole, director of children, youth and family at the Cathedral Church of the Advent in Birmingham, Alabama.
HE SAYS: "My tragedy has not disrupted the narrative of my life. My story remains God's story, and that is a story of redemption."
THE BIG IDEA: In order to offer hope and comfort to readers, the author explores the 12 key theological truths that became his lifeline following the death of his son.
THE PROGRESSION:
Structured in three sections—"The Initial Shock," "The New Normal" and "The Long Haul"—this book tackles what happens when a Christian faces "the Worst," something that they could not imagine living through.
Part 1 includes the pivotal truths someone needs in the moments of trauma when the Worst happens. Part 2 contains theological concepts needed as the initial shock wears off. The final section discusses important doctrines that help the reader persevere meaningfully.
"Never will I have a satisfactory explanation in this life, but I take comfort in knowing that God is good and his ways are perfect."
Order this book from Amazon.com »
Read an excerpt from this book »