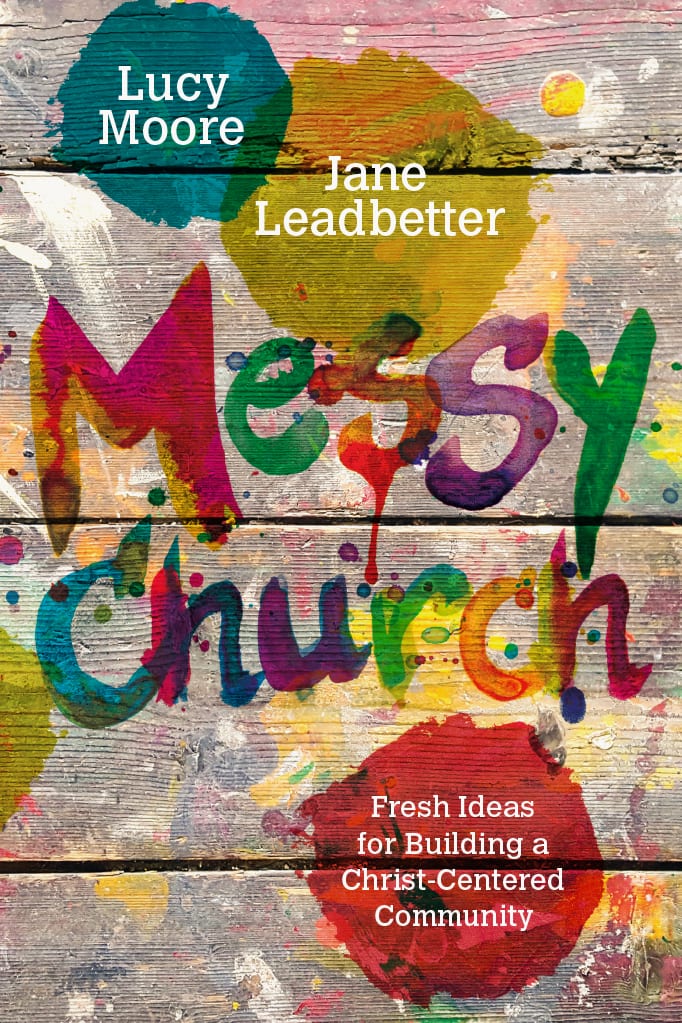 Lucy Moore and Jane Leadbetter: Fresh Ideas for Building Christ-Centered Community
Messy Church
Fresh Ideas for Building Christ-Centered Community
(IVP, 2018)
WHO: Lucy Moore, a trainer and speaker and the founder of Messy Church, a rapidly growing ministry now in more than 20 countries, and Jane Leadbetter, who leads the regional coordinators of Messy Church.
THEY SAY: "Messy Church's success lies in the way it is led by such ordinary, extraordinary people: people who have no accreditation or licensing within the different denominations, but who are amateurs in the best sense of the word—doing what they do for love."
THE BIG IDEA: Messy Church, in its most simple form, is a creative tool to bring in people of all ages and stages of faith. It usually consists of a warm welcome; an hour of hands-on activities around a Bible theme; a short, gathered celebration; and a meal around tables.
THE PROGRESSION:
Part 1 establishes the foundation for Messy Church by defining the concept, explaining how it works and offering instructions on how a church can start the program.
Part 2 moves into the practical side of ministry by providing 15 sessions churches can use throughout the year, including step-by-step instructions and talking points.
"Some people get excited about numbers; others see them as irrelevant. Perhaps it's worth saying that small numbers mean there is a huge opportunity to build strong, intimate relationships relatively quickly, to visit effectively and to keep everyone informed. Large numbers mean there is a great buzz and little danger of becoming a clique, and it's obvious to everyone that there is some measure of success. Big or small, it's a win-win situation."
Order this book from Amazon.com »