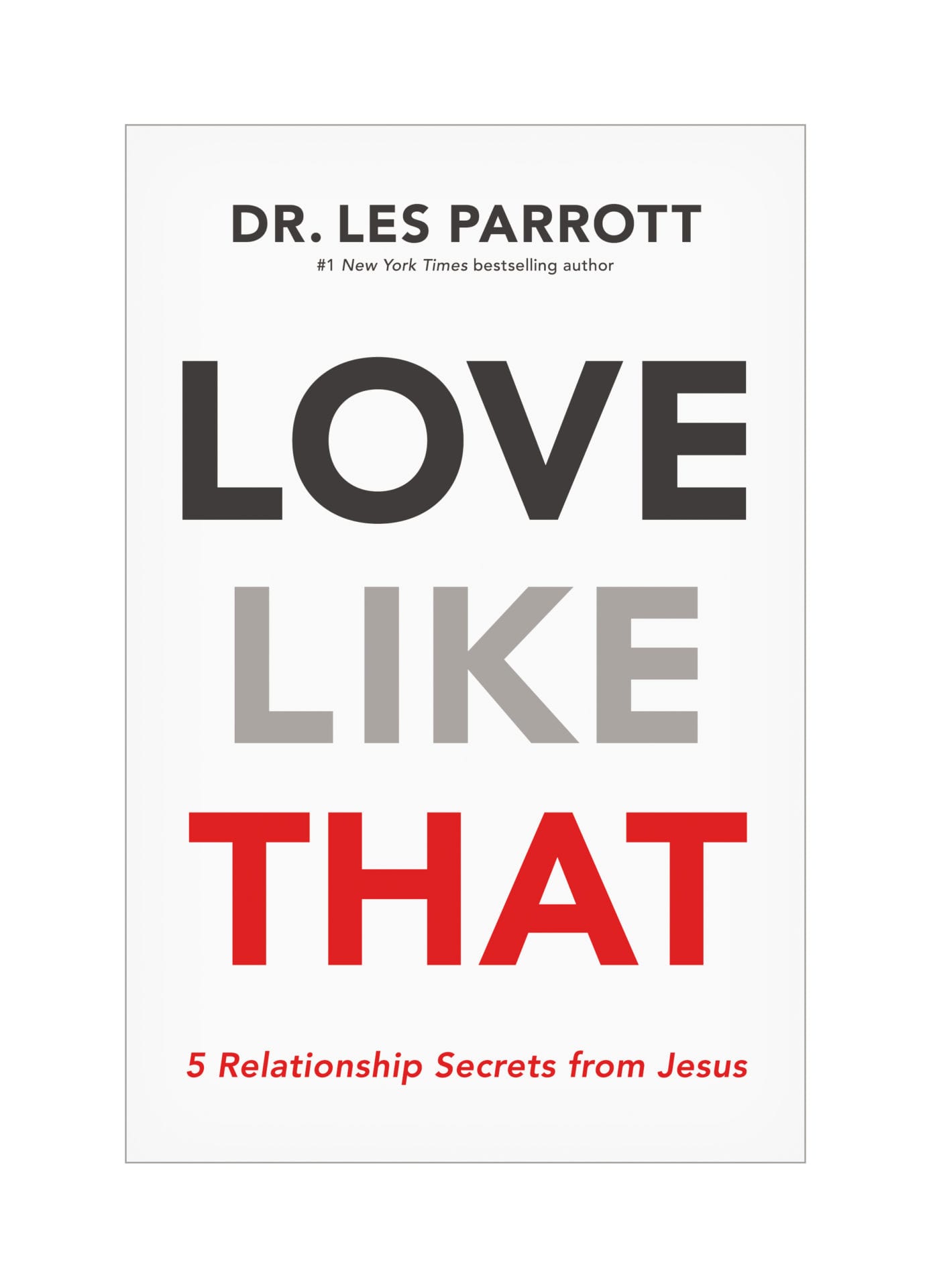 Les Parrott: 5 Relationship Secrets From Jesus
Love Like That
5 Relationship Secrets From Jesus
(Thomas Nelson, 2018)
WHO: Les Parrott, professor of psychology at Northwest University, an ordained Nazarene minister and creator of the SYMBIS Assessment.
HE SAYS: "The Jesus model of love inspires our spirit to transcend who we are tempted to settle for in ourselves and our relationships."
THE BIG IDEA: People can love like Jesus did by following five transformative ways of relating to others.
THE PROGRESSION:
This book is only five chapters long with a lengthy conclusion and appendix. The five chapters are titled for the five ways of relating to others like Jesus: being mindful, approachable, grace-filled, bold and self-giving.
The author blends psychological research with Scripture and the latest findings from sociology to show how every relationship can be improved.
"This whole idea of loving like Jesus isn't rational. The bar he set for loving others seems completely out of reach. That's why we need to reason with our heart as much as our head if we are to fall in step with the Spirit of Christ in us."
Order this book from Amazon.com »
Read an excerpt from this book »