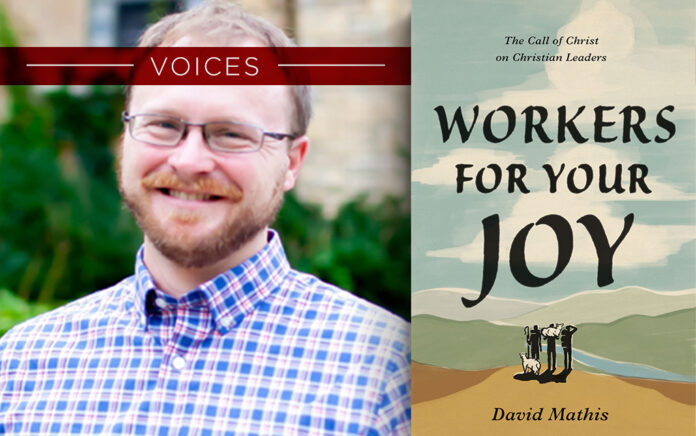 "Christ gives leaders to his people for their joy, which turns the world's paradigm and suspicions about leadership upside down."
Workers for Your Joy
Crossway, 2022
By David Mathis
WHO: David Mathis, senior teacher and executive editor at desiringGod.org; a pastor at Cities Church in Saint Paul, Minnesota; and an adjunct professor at Bethlehem College and Seminary.
HE SAYS: "The eldership qualifications are not simply moral hoops to jump through to then be qualified to do the work of pastoring. Rather, Christ, Through his apostle, requires these traits because they are the precise virtues pastor-elders need."
THE BIG IDEA: This book presents a singular vision of the calling and work of Christian leaders through the lens of pastoral qualifications found in 1 Timothy 3 and Titus 1.
THE PROGRESSION: In Part 1, "Humbled: Men Before Their God," the author looks at what we might call the Godward or devotional life of Christian leaders. In Part 2, "Whole: Men Where They Are Known Best," looks at leaders in their homes and private life. Part 3, "Honorable: Men Before a Watching World," concludes the book with a discussion of what honorable men are like. 
"Christ gives leaders to his people for their joy, which turns the world's paradigm and suspicions about leadership upside down."