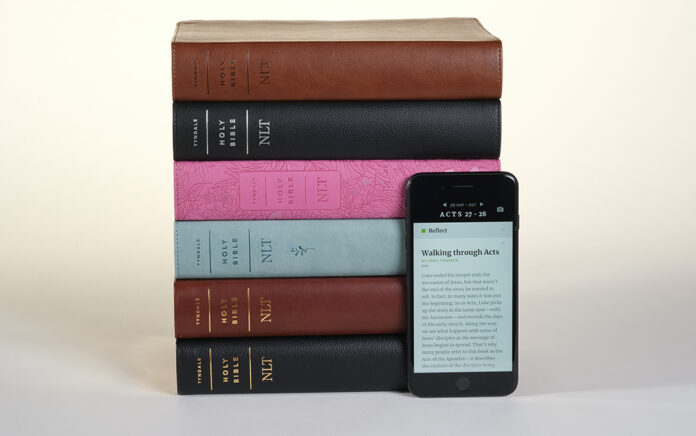 Filament Bible Combines God's Word and New Technology
In 2020, American Bible Society research found that millennials have a high level of Scripture engagement, reading God's Word just about equally in print (48%) and digital (52%) formats. With a growing number of people incorporating digital content into their study of Scripture, church leaders can benefit by doing the same.
Tyndale House Publishers' Filament Bible Collection is a line of lightweight print Bibles featuring an app that connects readers to extensive content related to any page they are reading. And according to Amy Simpson, associate Bible publisher for Tyndale Bibles, church leaders can encourage engagement with the Bible and increase Bible literacy by using Filament.
"For pastors and lay leaders alike, Filament's features provide a rich platform for group study, discussion and devotional experience," says Simpson.
With Filament Bibles, readers simply have to scan a page number with their mobile device and the Filament app provides access to study notes, devotions, interactive maps, articles, teaching videos and worship music that relate to the verse or passage of Scripture being read.
"One of the great things about the Filament Bible Collection is that the content in the app is versatile enough that almost any level of Bible reader will benefit from the overall experience," says Simpson, adding that most Christians want to have a better relationship with the Bible. 
"There is a need to connect directly to God's Word with nothing else to distract them. This direct relationship with the Scriptures is essential in a world filled with disruptions and agendas," she says. "The combination of a simple Bible with an app that provides targeted help when needed leads to greater confidence for everyday Christians as they seek to understand God and themselves better through engaging deeply with the Bible." 
Planned new releases in 2022 include compact editions and a wide-margin version. Find out more at Tyndale.com.