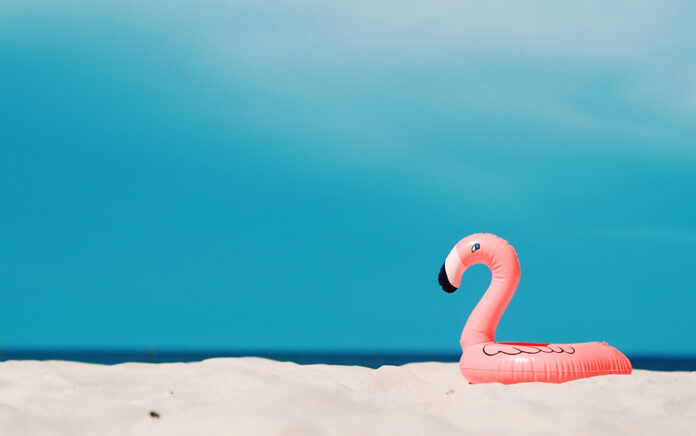 God has a beautiful design for your local church to reach the lost with the gospel message, but is your church prepared to do so?
For most churches, summer is traditionally a time of low attendance due to vacations, sporting events and other time away. It is also when people look for a new church home before school starts.
Instead of using the summer to coast into the fall, use the time to prepare for these future guests. Even as your current attendance numbers drop as part of the summer slump, it does not mean the church has to drop the ball in preparing for future first-time visitors. Many churches pray weekly for guests, but are they (and you) doing the things to attract guests and keep them?
God has a beautiful design for your local church to reach the lost with the gospel message, but is your church prepared to do so?
Be Ready for Guests to Come.
Would your church be prepared if visitors were to walk into your church this upcoming Sunday? Many say they are prepared, but guests find a place stuck in a time warp, cluttered with old items and a musty smell.
Observe your church as if you were a visitor. Would they find a foyer filled with old awards, bulletins and magazines? Would they find pews filled with items such as blankets, pillows or personal Bibles? While you might see these items as part of the church's story, a guest reads it as the church is stuck in nostalgia.
Be kind to guests.
Studies have shown that guests decide to return to a service within the first six to 11 minutes after they have arrived. If guests are making up their minds that fast, then the local church has no time to lose in reshaping how they are viewed from the outside.
While the established church might not be able to remodel its entryway, it can put its best spiritual foot forward by greeting people with a warm smile. You might be surprised to learn many first-time guests speak about how unfriendly the so-called "friendly" church is. Why is that? While members are friendly to each other, they tend to ignore a visitor beyond a quick hello. 
While the church may be your home, the visitor needs you to be a good host as they decide if this going to be their new home. A first-time visitor needs more than a hello; they need help—help checking in children, knowing where to sit in the sanctuary, locating the restroom, etc.
Be a Listener and Learner.
Most guests who show up at your church for the first time are currently a part of a church and are dissatisfied for one reason or another. Only a tiny percentage of new guests are genuine converts to the faith. As you greet first-time guests, be aware that they carry the baggage of their current church and are looking to redeem their disappointment by finding the missing piece in your church.
Your local church may have what they want for a time, but do not be surprised if one day they reject your church in search of a fresh start somewhere else. As Christians live in a consumerism world, you must be a good listener and learn how you can help church shoppers focus more on God's call and not their desires while they are with you. Be friendly, listen, learn and invite them to be a part of the church's larger mission. Building authentic relationships with new people takes time. Sometimes you only get one or two interactions with guests, so make them count. 
Be Willing to Follow Up.
Follow-up is as critical as being prepared when the guests arrive. In the old days, churches would follow up with a visit to a family's home. That type of evangelism is frowned upon by many because of societal changes. On the other hand, guests want to feel like someone cares. So how a church follows up signals how the guests will feel. The church must thread a delicate engagement needle, and it's hard—context matters when your local church develops a plan for follow-up engagement.
So, how many times should you engage with guests? There are several ways to do so: text messages, email, social media, snail-mail, postcards, gift cards or whatever you can dream up. Only you can gauge your local context and how many touchpoints of interaction the church provides. In whatever way your local church engages the guests, once they leave your church, make sure it's impactful and God-honoring.
Use the summer as an opportunity to recapture the vision that will lead to momentum for your church as you prepare to enter the fall. The good news is that God is not done with your local church, and while you enjoy the summer, enjoy training for the future.