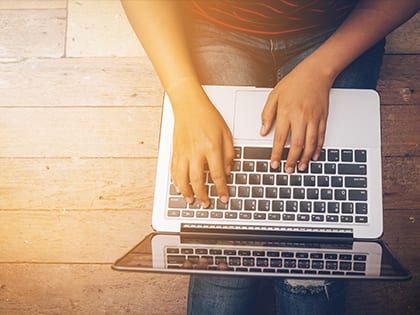 Involvement and effectiveness: Virtual visitors may be watching the service, but how are you connecting them with the church?
Create a chat room where virtual churchgoers can interact with your ministry team in real time. Greet them, and ask where they're from and how they heard about the church. "We find out what they're going through and type out prayers for those who need it," said Dan Hickling, Web pastor at Calvary Chapel in Fort Lauderdale, Fla. "It doesn't take long for the entire [chat] room to get on board and join in the prayer and encouragement; it's contagious."
Either have people register as an online "house church" so you begin to build community with them or ask them to sign in to worship and include the number of people with them. "We have been doing this for years and have enough history to know that on average, for every URL connection we have, there are two people worshipping with us," said Dan Lacich, pastor for distributed sites at Northland, A Church Distributed in Longwood, Fla.
Get to know your online attendees as well as you know your "live body" members. Find out how they are serving in their community and what they are doing for fellowship and study. "Keeping track of online ministry involvement and effectiveness is not much different from what needs to be done offline," Lacich said.
Look at more than website clicks, which don't "show you if they stayed on more than a second or not," said Seth Farrior, Internet campus director at Seacoast Church in Mount Pleasant, S.C. "I think you have to judge the success of an Internet campus with an overall mentality." He said he looks at combined percentage increases in attendance, tithes, small groups, new leaders and social media participation to assess where his online ministry is thriving or struggling.