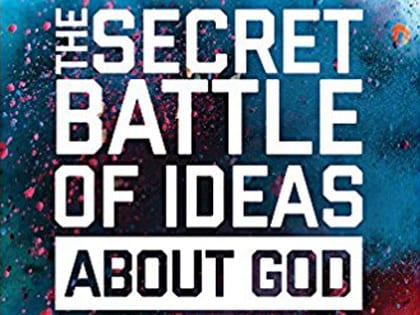 Dr. Jeff Myers: Overcoming the Outbreak of Five Fatal Worldviews
The Secret Battle of Ideas About God: Overcoming the Outbreak of Five Fatal Worldviews
By Dr. Jeff Myers (David C Cook, 2017)
A virus has been spreading across America. Chances are you've already been infected without even realizing it. The virus is made up of dangerous ideas—worldviews that don't reflect Jesus and biblical living.
According to a recent Barna study, only 3 percent of American evangelicals have an authentic biblical worldview. As president of Summit Ministries and an authority on Christian worldview and apologetics, Dr. Jeff Myers will teach you how to understand what you believe, why you believe it, and how to defend it against these idea viruses as he helps you understand the five fatal worldviews: secularism, Marxism, Islam, new spirituality and postmodernism.
Over the last 20 years, Dr. Jeff Myers has become one of America's most respected authorities on Christian worldview, apologetics and youth-leadership development. He is the author of several books and the president of Summit Ministries. In his appearances on the Fox News Channel and on various TV programs, Dr. Myers offers humor and insight from a Christian worldview. He holds a doctor of philosophy degree and teaches leadership courses through College Plus and Belhaven University. Dr. Myers and his family live in Colorado.
Order this book on Amazon.com »