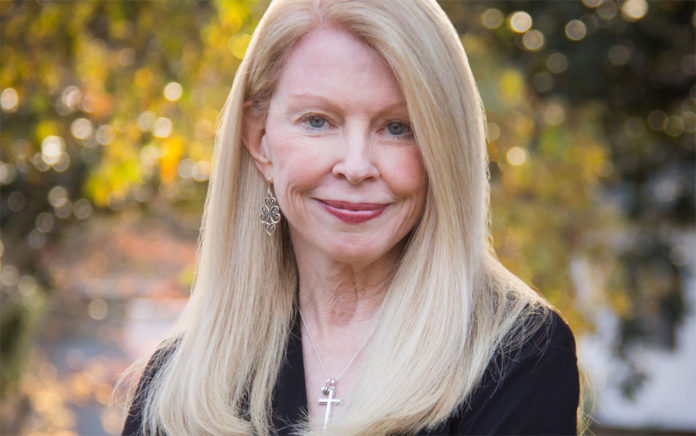 "The gospel is the greatest gift we can give to anyone, and the greatest injustice is not to have an opportunity to hear the gospel."
On Wednesday, November 18th, John Edmund Haggai passed away. The evangelist and founder of the Haggai Institute for Advanced Leadership was 96 years old.
Over the past 50 years, Haggai International has equipped over 123,000 indigenous leaders in 189 countries in Africa, Asia, Latin America and the Middle East to share the gospel with the people within their everyday spheres of influence in business, government, media and more.
In October, Outreach magazine spoke with Bev Upton Williams, CEO of Haggai International, to talk about the legacy and mission of Haggai International, and how COVID-19 is shaping the face of modern missions.
What are your thoughts on the state of modern missions?
We at Haggai International have always been supporters of the traditional missionary model. Founder John Edmund Haggai's father was a refugee from Damascus, Syria, and was saved by Presbyterian missionaries.
In the late '60s and '70s when the era of colonization for Great Britain, France, the Dutch, etc. ended and the control for colonized countries was returned to indigenous peoples, we saw nationalism begin to rise. In that era, Haggai could sense something was changing. Foreign missionaries who were previously welcomed might not be welcomed anymore.
So we began to identify influential people in those countries who know the language, the culture, the laws—they are the fish in the water. Our goal was to teach them to be more effective in demonstrating the gospel. What better people are there to bring the gospel to a country than the people already living right there?
There are 2.2 billion people living in gospel poverty—lacking an opportunity to hear the gospel. By some estimates, there are 114,000 Western missionaries and 6,000 missionaries from other countries. Asking 120,000 to reach 2 billion—there's no way you can do that. So we began to equip and mobilize leaders in the local church around the world to start sharing the gospel with people in their area. When leaders come for equipping, they say, "I want to reach my nation. I have a heart for my country to end gospel poverty."
The American church is currently deeply divided. How do you feel that we can unify around the Great Commission?
There are churches in America who are doing a strong job with missions. They do a great job right there where they are to reach people. They are gospel-centric: focused on meeting people's needs but also proclaiming the gospel. It takes strong leadership that says "Hey, we're going to do this."
One of the challenges we face is do we believe Jesus really meant what he said? Do we believe Jesus wanted us to make disciples of all nations? After his resurrection, he taught for 40 days, and the last thing he said was go and make disciples of all nations. It has to be our focus and priority. The church has to focus on our responsibility individually and corporately to do that.
Most (75% according to your website) of the people you are training are businesspeople and other non-vocational ministry people. What are the advantages of this approach?
We're selecting people in the marketplace, business, education, medicine, law, government, media. The reason we do that is so we can equip leaders to demonstrate the gospel. We're choosing people who are already leaders. They have more circles of influence, they understand what to do and how to get it done, and they have the skills to start addressing needs.
How do you reach everybody? You make sure you're in the places where those people are living, working, and playing; and you make sure you have the skills to be able to influence people one-on-one; on teams; in the community; and for some, even at the national level. For example, this year Lazarus Chakwera, the former head of the Malawi Assemblies of God and a Haggai trainee, became president of Malawi. Another Haggai trainee, Vera Ngassa, is a judge in Cameroon instrumental in reforming a judicial system that allowed fathers to sell their children for pigs. There are countless others.
You could start an organization and put offices in 189 nations and hire 100s of thousands of people and there would be no way to do what God has done organically through this. What we're about is introducing people to Jesus and transforming and redeeming nations.
What's your strategy for reaching people who have never heard or cultures where there aren't already mature believers?
We have representatives around world who work in our international ministry development division and find leaders to attend our training. Also, current Haggai leaders spread the word telling others, "Hey you've got to go to this." They nominate people who would meet our criteria and would like to come to a Haggai training experience. There is a rigorous application process and references are checked.
So, it starts with our reps and prayer asking God to lead us to the people who are supposed to be engaging with this process. Every single person has said this was God's ordained time for them.
Your model revolves around equipping local leaders in countries around the world. How has that model been shaped by the COVID-19 pandemic?
Since before COVID-19 we were already headed down that road by establishing a Haggai learning program so leaders can equip 100 others. We decided that if the curriculum was on an online platform, they could equip so many more. When COVID-19 shut the world down, we were able to pivot and have four pilots of digital equipping. Despite the fact we can't meet together, between July and December, we will have equipped over 2,000 new leaders.
It's process that God brings people to. People do get turned down and there are limited slots. We liken these leaders to the special forces in the military. In equipping, God lays on their heart that you don't run away from a fire, you run into it. As COVID-19 started, the leaders started finding human needs. Leaders in the moment said, "OK, what are we going to do, and how are we going to do this?"
In India, Geogi Zachariah mobilized his church to start providing meals for day laborers and poor workers in dire need within days. Another leader who was a university professor in Moldova recognized that people's hearts were open because they were fearful of how fast it had happened. So they created forums for business leaders online and started sharing Scripture about biblical leadership principles to reach businesspeople on social media. Thank goodness these people were already in place.
When John Haggai said the nations may close their borders, and at some point in time people wouldn't be able to get in or out of countries, so it's better have people on the inside, he didn't know there would be a virus sweeping across the globe leaving fear in its wake. These men and women are there and able to function no matter what.
COVID-19 lockdown has become [foreign] missions lockout. The future of missions will be indigenous.
As you survey the landscape of Christianity, do you feel hopeful?
I do feel hopeful. COVID-19 has been horrible, but it has also been an accelerator for people's hearts being opened in places where the gospel needs to be heard. Ending gospel poverty is not a slogan. It's a commitment to what we're doing and will continue to be doing.
In the last few decades, while poverty has been reduced, gospel poverty has gone up. Our commitment is absolutely that we're going to end gospel poverty, and our leaders are passionate about the nations. We all have our home we love, and want the best for our city. The gospel is the greatest gift we can give to anyone, and the greatest injustice is not to have an opportunity to hear the gospel. I'm beyond hopeful we will continue to make strides with God's help. We couldn't be more excited about reaching people.
Learn more about Haggai International at Haggai-International.org.