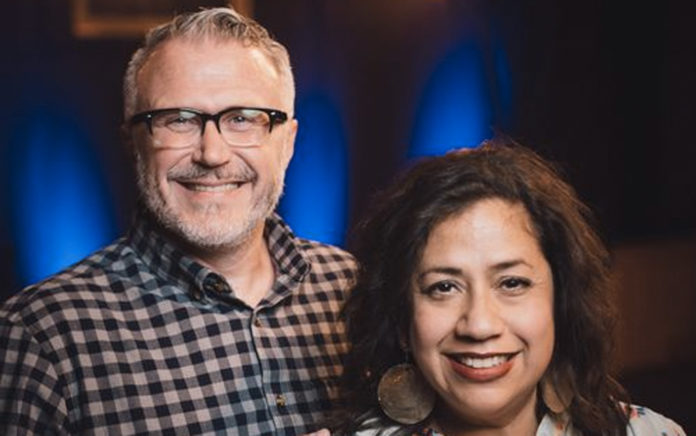 "I don't know as much as I need to, but I can if I stay on my knees and open my ears."
We asked pastors of some of the nation's largest churches to share their thoughts on church growth, discipleship, outreach and faithful ministry.
Mark Zweifel, Lead Pastor
True North Church
Fairbanks, Alaska
From a systems perspective, our evangelism and assimilation system are both robust. We call our evangelism system the Gospel Road System. It has what we call a strong attactional element (Come & See lanes) as well as missional/incarnational element (Go & Tell lanes). Our people are so good at bringing others to our church. We have a considerable visitor volume. From there, we follow-up and assimilate people to our church. We keep close to 25% of our visitors.
We hosted a coffee and doughnut break for our school district's staff orientation day, and it was a huge win. We flew Krispy Kreme doughnuts in from Anchorage and blew the mind the entire district staff.
We started to livestream our Sunday services into three correctional facilities in our state. We are seeing people come to know Christ in powerful ways. At our local facility, our team has prayed the prayer of salvation with over 60 people since Easter this year.
I have learned that no matter how hard it is to take the high road, if you take the low road, you get muddy.
When I first started in ministry, I wished I would have understood systems better. I wished I would have known what metrics to focus on earlier.
I ask a lot of people a lot of questions. I take the posture of humility that says, "I don't know as much as I need to, but I can if I stay on my knees and open my ears."
Read more candid conversations with Outreach 100 pastors »
Twitter: @MarkZweifel
Website: TrueNorthAK.org
Founded: 1944
Denomination: Assemblies of God
Locations: 3
Attendance: 1,530
Fastest-Growing: 16